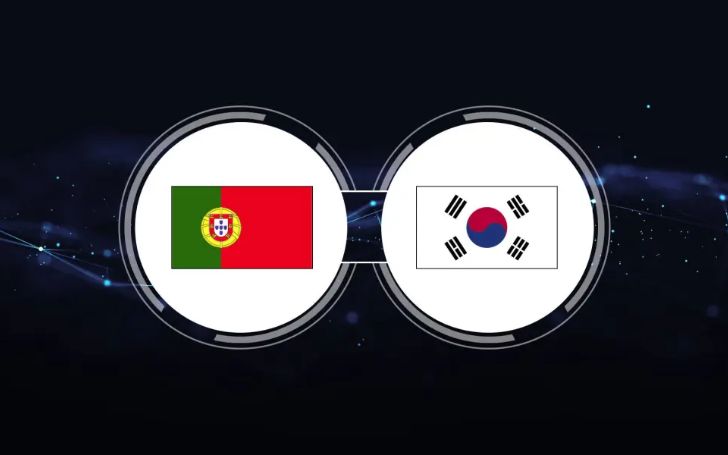 With one draw and one loss, South Korea's run in the 2022 FIFA World Cup could be coming to a close. And what's more, South Korea will face one of the unbeaten teams in this FIFA World Cup. On December 2nd, 2022, the South Korean team will face Portugal for their third match in the group stage.
It is an uphill battle for the South Korean squad, but sometimes the little guys can win against an unbeatable foe. One of the many things football fans love about the sport is its uncertainties. And here's a bit about South Korea's history in football and against Portugal.
South Korea vs. Portugal: Head to Head and Football History!
When talking about football, South Korea rarely comes to mind these days. However, they have been playing in the FIFA World Cup since 1954. Likewise, Portugal's Ace Cristiano Ronaldo made his nation known worldwide. And Portuguese team first appeared in the 1966 World Cup.
Despite their long history in the sport, South Korea and Portugal played only once. And the South Korean team beat the Portuguese team in their first match. What's more, these two countries met in the 2002 FIFA World Cup.
The 2022 FIFA World Cup has been the year for Portugal. And with two consecutive wins in their group, the Portuguese team stands at the top of Group H. And keeping that momentum, Portugal is the favorite to win the said match with South Korea. Likewise, the Portuguese team will lead with a couple of goals in their game against the South Korean squad.
Portugal Vs. South Korea: Players to watch and Possible Lineup!
Cristiano Ronaldo is currently playing his last FIFA World Cup. As such, the fans will keep a close eye on the Portugal player. Likewise, on the South Korean team, Kim Seung-Gyu will have to stop the Portuguese strikers from scoring goals.
Diogo Costa will have the responsibility of defending the Portuguese goalpost. And the world will watch the South Korean forward Cho Gue-Sung in the match South Korea vs. Portugal.
Possible Lineup for South Korea:
The lineup for the Portuguese Team:
Betting Odds and Kick-Off Time!
With Portugal's momentum, it's a no-brainer who you want to bet on. And more than half of the fans placed their bets on the Portuguese team. Currently, 60% of the fans put their money on Portugal's win. Likewise, around 23% of the fans placed their bet on the probability of a draw in the Portugal vs. South Korea matchup. Only 17% of the viewers put their money into South Korea in their match against Portugal.
The first match on December 2nd, South Korea vs. Portugal, will kick off at 18:00 Qatar local time. And so, for Portugal, the game will start at 15:00 UTC/GMT. Likewise, for South Korea, the match will begin at 12:00 PM UTC+9.
AD Here (After Content)