Sha'Carri Richardson is an American track and field sprinter who has gained prominence by excelling in the 100 meters and 200 meters events. Her breakthrough arrived in 2019 when she was a freshman at Louisiana State University, smashing the 100 m collegiate record with a remarkable time of 10.75 seconds during the NCAA Division I Championships.
Though Sha'Carri Richardson suffered from substance abuse, the girl has now risen to the pinnacle. Richardson has an estimated net worth of more than $500,000, earns from her professional endeavors and flashy endorsements.
Sha'Carri Richardson's Net Worth 2023 & Salary
Richardson had an estimated net worth of more than $200,000 in the past days, but after winning the 2023 100-meter title Sha'Carri Richardson reportedly enjoys a net worth of more than $500,000. The American sprinter doesn't reveal much about her earnings from professional engagements, leaving her monetary gains from track and field achievements and endorsements relatively hidden. While it's presumed that she reaps substantial rewards from these sources, the precise details of her income remain undisclosed to the public.
Richardson takes photos from a unique angle
SOURCE: Instagram- @carririchardson_
In terms of earnings, the leading female athletes in tennis and gymnastics are remarkable. Emma Raducanu stands at the forefront of tennis with an impressive income of $18.7 million, closely followed by Iga Swiatek, who has garnered $14.9 million.
Tennis legend Venus Williams has secured $12.1 million, while the young talent Coco Gauff has also made her mark with earnings amounting to $11.1 million. Shifting to the realm of gymnastics, the renowned Simone Biles has excelled with earnings totaling $10 million.
Sha'Carri Richardson Wins World 100-Meter Title (World Athletics)
At the 2023 World Athletics Championships hosted at Budapest, Hungary's National Stadium on August 21, 2023, Sha'Carri Richardson achieved a significant triumph by clinching the women's 100-meter world title. Facing formidable competition, she emerged victorious by setting a championship record of 10.65 seconds, outshining her rivals and securing the gold medal.
Richardson Wins the World 100-Meter Championship.
SOURCE: Instagram- @carririchardson_
Despite a somewhat uncertain semifinal that led to her qualification on time, Richardson's performance in the final was nothing short of exceptional. Competing from lane nine, she surpassed athletes of the caliber of Shericka Jackson and Shelly-Ann Fraser-Pryce from Jamaica.
This accomplishment signified a remarkable resurgence for Richardson, who had faced a suspension earlier in the year due to testing positive for marijuana during the US Olympic Trials. Her triumphant return was highlighted not only by her World Championships victory but also by her recent win at a Diamond League meet in Doha, Qatar. Richardson's indomitable spirit was evident as she boldly declared, "I'm not back, I'm better".
Sha'Carri Richardson Prize Money: How Much Has She Earned As Sprinter?
In an electrifying display of speed, Sha'Carri Richardson sprinted her way to victory in the women's 100-meter race at the 2023 World Athletics Championships, seizing the gold medal and a hefty $70,000 prize. But that's just the tip of the iceberg in her earnings journey.
Richardson's hair and nails are admired by her fans
SOURCE: Instagram- @carririchardson_
With brand endorsements and contracts adding to her income, the precise amount remains shrouded in mystery. The world of track and field can be a financial rollercoaster, where winnings can fluctuate based on event type, competition level, and other factors that keep us guessing.
For athletes like Richardson, sprinting isn't just about speed; it's a way of life that comes with its own pay scale. As of August 2023, ZipRecruiter shares that weekly earnings for American sprinters clock in at an average of $1,059. Yet, those who steer their own ships – known as sprinter owner operators – can speed away with a weekly average of $4,513. For the professional in the top 10 percent of the pack, annual earnings of $208,000 or more are on the horizon
Sha'Carri Richardson Endorsements Deals
Sha'Carri Richardson has garnered a collection of endorsements that highlight her growing influence. One remarkable endorsement came from former NFL player Ricky Williams, who lent his support in 2021, urging her to leverage her platform for positive impact.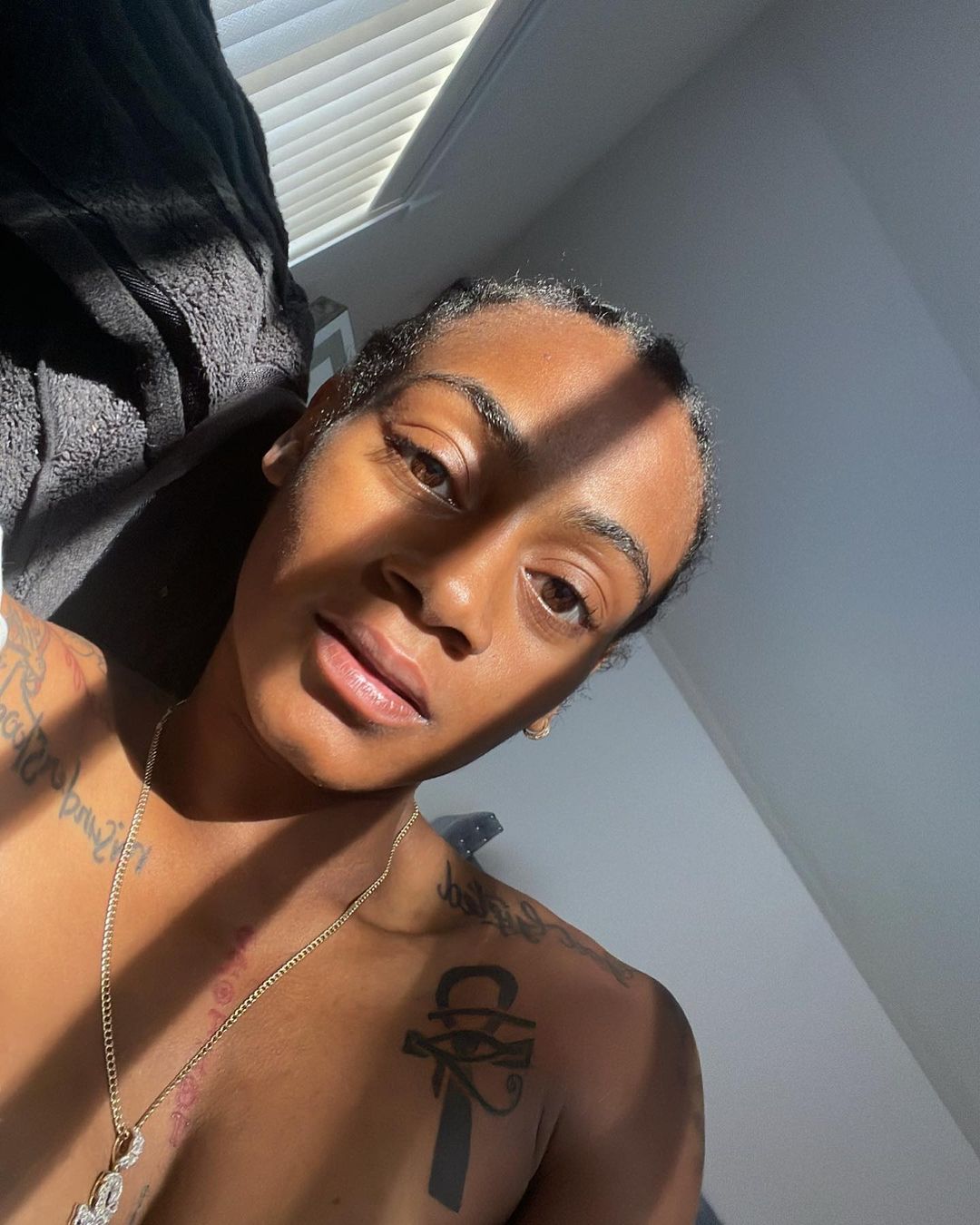 Richardson enjoying the morning sun.
SOURCE: Instagram- @carririchardson_
In the same year, Dr. Dabber, a company specializing in weed vaporizers, extended an enticing offer of a $250,000 endorsement deal. Richardson is also backed by the renowned athletic apparel and footwear brand, Nike. These endorsements collectively showcase Richardson's ability to transcend the track and amplify her influence both within and beyond the realm of athletics.
Learn More- Tori Bowie, Olympic Medalist, Dies from Childbirth Complications
Sha'Carri Richardson Titles and Notable Accolades
Sha'Carri Richardson's sprinting journey has been a blaze of victories. Back in 2016, she grabbed the 100-meter crown at the Amateur Athletic Union (AAU) Junior Olympics. The next year, she dashed to victory again, securing the Junior Championships in the 100-meter sprint. Richardson's teamwork also shone brightly as she helped her relay squad seize gold in the 4x100-meter relay at the 2017 Pan American U20 Athletics Championships.
Richardson has emerged as a great sprinter.
SOURCE: Instagram- @carririchardson_
But her speed didn't stop there. The year 2019 marked a defining moment when she clinched the 100-meter title at the NCAA Division I Championships, rewriting the college record with an incredible time of 10.75 seconds.
Yet, it's not only her swift feet that have caught attention. Richardson's unique style and bold attitude have made her a beloved figure among fans. She's quick to credit her family for her achievements, and with her eyes set on even greater accomplishments ahead, her journey continues to captivate.
Learn More- Tori Bowie Dies at Age 32: Olympic and World Athletics Championships 100m Champion
Sha'Carri Richardson's Incident Surrounding Substance Abuse
In June 2021, an announcement rattled the world of track and field as Sha'Carri Richardson's drug test revealed the presence of marijuana. This revelation led to the invalidation of her result in the women's 100-meter race at the U.S. track and field trials. In response, the United States Anti-Doping Agency (USADA) disclosed the positive test outcome. Richardson acknowledged the situation and willingly agreed to a one-month suspension, beginning on June 28, 2021.
Unfortunately, this disciplinary measure had significant consequences, preventing Richardson from participating in the individual Olympic 100-meter race in Tokyo. The use of marijuana for Richardson was her attempt to cope with the untimely passing of her biological mother. This heart-wrenching revelation emerged during an interview in Oregon, where she was preparing for the Olympic trials.
The incident ignited a larger conversation about the regulations around marijuana in sports, particularly given that its recreational use and possession are legal in Oregon which is the very state where Richardson's test turned up positive.