Scott Boras is a well-known American sports agent specializing in baseball. He obtained degrees in pharmacology and law from the University of the Pacific. Boras is the founder, owner, and president of the Boras Corporation, a prominent sports agency located in Newport Beach, California.
Boras has earned the recognition of being named the "Most Powerful Sports Agent in the World" by Forbes magazine since 2013 representing approximately 175 professional baseball clients. Notably, his clients' contracts surpassed a combined total of $1 billion in value during the month of December in both 2019 and 2022. Among his notable clients are esteemed players such as Gerrit Cole, Bryce Harper, and Max Scherzer.
Scott Boras Net Worth: How much is Scott Worth?
Scott Boras has amassed an estimated net worth of $450 million primarily from his role as a sports agent specializing in baseball. Through his ownership and leadership of the Boras Corporation, which represents a substantial roster of over 175 professional baseball clients, Boras has been able to secure significant contracts for his clients. His skillful negotiations have resulted in some of the most substantial deals in the history of professional sports, contributing to the overall earnings of his clients, which amount to billions of dollars collectively.
Scott Boras has an estimated net worth of $450 Million.
SOURCE: Youtube- Marty Caswell Marty Time TV
Boras's remarkable success can be attributed to his unwavering dedication, tireless work ethic, and passion for baseball. His expertise in contract negotiations has propelled him to the forefront of the sports agency industry. Beyond his professional accomplishments, Boras has demonstrated a philanthropic spirit by donating millions of dollars to various organizations and causes. These contributions have supported vital initiatives such as cancer research and youth sports programs.
Scott Boras Notable Contracts: Scott Boras Contract Earnings
Scott Boras has earned a reputation for negotiating some of the most lucrative contracts in the history of professional sports. One notable example of his skillful negotiations came in 2019 when he assisted Bryce Harper in securing a groundbreaking 13-year, $330 million deal with the Philadelphia Phillies.
Scott Boras was the agent for Shintaro
SOURCE: Youtube- Oakland Athletics
This contract not only established Harper as one of the highest-paid players in Major League Baseball but also marked the largest total contract in the sport's history at that time.
Another impressive achievement by Scott Boras occurred in 2006 when he orchestrated a historic contract for pitcher Barry Zito. Boras negotiated a seven-year, $126 million agreement with the San Francisco Giants, making it the largest contract ever given to a pitcher in baseball at that point. This deal showcased Boras's ability to secure substantial financial commitments for his clients, solidifying Zito's place as one of the highest-paid pitchers in the game.
Boras has also negotiated significant contracts for other players. For instance, in 2004, he arranged a four-year, $40 million deal for catcher Jason Varitek to rejoin the Boston Red Sox. The following year, Boras successfully negotiated a four-year, $36 million contract for pitcher Derek Lowe with the Los Angeles Dodgers. These contracts exemplify Boras's talent for securing favorable terms for his clients, ensuring their financial stability and professional success.
Scott Boras Career Earnings: How Much Has Boras Earned through Negotiations?
Scott Boras is widely recognized as a highly successful sports agent renowned for negotiating. Boras's career earnings might exceed $800 million. Boras's remarkable achievements can be attributed to his unwavering commitment, relentless work ethic, and deep passion for baseball.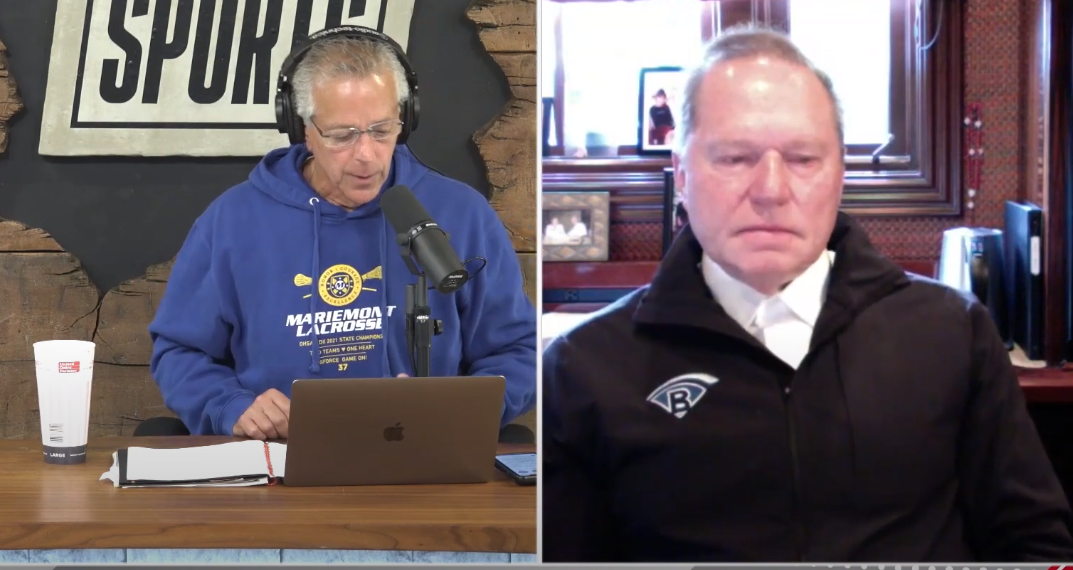 Scott Boras talks about contract deals with an Interviewer.
SOURCE: Youtube- Chatterbox Sports
Boras possesses firsthand knowledge and understanding of the sport which has contributed to his success as a sports agent. Accumulating nearly four decades of experience in the industry. Boras has honed his skills and established himself as a prominent figure in the field. His extensive expertise, coupled with his dedication to his client's interests, has enabled him to secure record-breaking contracts and maximize their financial potential.
While the exact financial details of Boras's career remain undisclosed, his reputation as one of the highest-earning sports agents is a testament to his unparalleled success and influential role in the industry. His ability to negotiate lucrative contracts for his clients has solidified his position as one of the most formidable and accomplished figures in the world of sports representation.
Read More: What is Dane Reynolds' Net Worth, Earnings and Sponsorships. Also More About His Wife, Married Life and Children
Scott Boras Wife, Jeanette Boras: Scott and Jeanette's Married Life
Scott Boras entered into matrimony with Jeanette Boras on June 29, 1985. Unfortunately, details about their initial meeting and the guest list for their wedding remain undisclosed. Jeanette Boras has maintained a private life, as there is no information regarding her age, and no publicly available images of her can be found online.
Scott and Jeanette Boras have enjoyed a lasting marriage that has endured for over thirty years, during which they have raised three children together. Scott and Jeanette Boras have shared a committed and enduring partnership and throughout their marriage and both of them have built a life together and have been dedicated parents to their three children.
Scott's wife, Jeanette has chosen to maintain her privacy by refraining from public exposure and media attention. While information about Jeanette is limited but her unwavering support and presence in Scott's life have played a significant role in their long-lasting union.
Read More: What Happened to Andy Irons? How Did He Die? In Details About Andy Iron's Net Worth and Career Earnings
Scott Boras Children: Scott and Jeanette are Parents of Three Children
Scott Boras and his wife Jeanette Boras have a family of three children: Natalie, Shane, and Trent. Natalie Boras is their daughter, while Shane and Trent are their sons. It is known that all three children have graduated from the University of Southern California.
Shane Boras has pursued a career in baseball. He currently plays in the minor leagues, showcasing his passion and dedication to the sport. On the other hand, there is less information available about Trent Boras, the couple's other son. He has been seen accompanying his father to baseball games, which indicates a potential interest in the industry.
Natalie Boras, the couple's daughter has ventured into the field of modeling. While not much information is readily accessible about her. It is worth noting that Natalie is married to Luke Morris adding another dimension to the Boras family's personal lives.