Joel Segal is a well-known and influential sports agent from the United States. Renowned for his expertise in negotiating contracts for numerous top players in the NFL, Segal has established himself as one of the most prominent and highly compensated sports agents globally. He achieved academic excellence, graduating with honors (Magna Cum Laude) from George Washington University.
In recognition of his outstanding contributions to the sports industry, Segal was inducted into the George Washington University Sports Executives Hall of Fame in 2011. Additionally, he holds a law degree from Hofstra Law School and is honored as a member of the Hofstra Law School Hall of Fame. Segal's remarkable educational background and successful career highlight his exceptional abilities as a sports agent.
Joel Segal Net Worth: Segal's Net Worth exceeds $100 Million
Joel Segal, the prominent sports agent, has built an impressive fortune over the years, amassing an estimated net worth of $100 million. His financial success is a testament to his exceptional skills in negotiating lucrative contracts for top athletes in the NFL and other professional sports leagues. With a keen eye for identifying opportunities and a meticulous approach to representing his clients, Segal has secured significant deals that have propelled his net worth to extraordinary heights.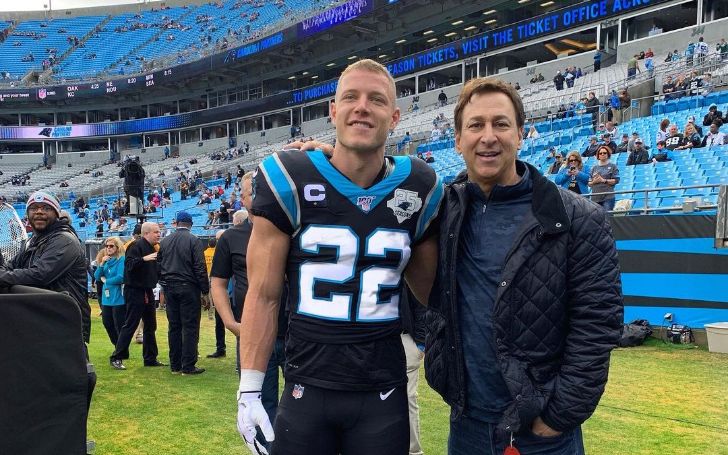 Joel Segal has an estimated net worth of $100 Million.
SOURCE: Instagram- @christianmccaffrey
Segal's financial accomplishments symbolize the value he brings to the table as a trusted representative for his clients. His ability to navigate the complex landscape of professional sports contracts, coupled with his astute business acumen, has undoubtedly contributed to his financial prosperity.
Joel Segal Notable Contracts Details
Joel has left an indelible mark in the world of professional football through his adept negotiation skills, securing significant contracts for some of the NFL's brightest stars. His impressive track record boasts over 20 contracts, underscoring his ability to navigate the complex realm of player contracts and maximize earning potential for his clients. Segal's expertise has resulted in lucrative deals for various top-tier athletes, solidifying his reputation as a trusted and successful agent.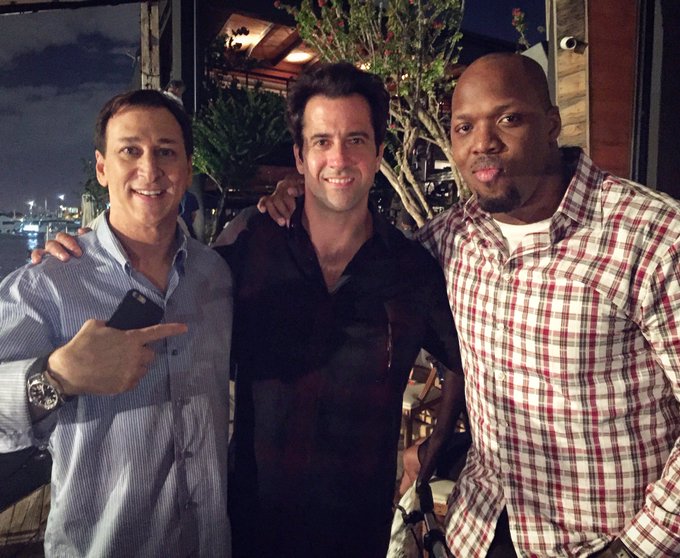 CAPTION: Joel Segal with Troy Garity and Jay.
SOURCE: Twitter- @troygarity
Segal's notable accomplishments are the multi-year contracts he orchestrated for prominent players like Khalil Mack, Christian McCaffrey, Trumaine Johnson, and Bruce Irvin. Notably, his negotiation skills were instrumental in securing Mack's massive six-year deal with the Chicago Bears, valued at an impressive $141 million, with $90 million guaranteed. Similarly, Segal brokered McCaffrey's lucrative four-year contract with the Carolina Panthers, guaranteeing him $38 million out of a $64 million total.
Segal's prowess extended beyond long-term agreements, as evidenced by his role in securing short-term deals with substantial financial implications. For instance, he orchestrated Trumaine Johnson's one-year franchise tag tender in 2017, an impressive contract worth nearly $17 million that showcased Segal's ability to navigate complex and high-stakes negotiations.
Read more: What is Mark Williams's Net Worth, Earnings. Details About His Sponsors and and Titles
Joel Segal Wife and Children: Is Segal a Married Man?
Joel Segal keeps a tight lid on his personal life, it is known that he cherishes the love and support of his family. Despite limited public information about his wife and children, it is evident that they play a significant role in Segal's life, providing him with a strong foundation and unwavering support as he navigates the demanding world of professional sports.
While the specific details about his family members remain undisclosed, it is clear that Segal values his privacy and strives to maintain a sense of normalcy amidst his high-profile career. This commitment to privacy allows him to focus on the needs and aspirations of his clients, ensuring their best interests are protected. Behind the scenes, it can be imagined that Segal finds solace and happiness in the warmth of his family, creating a haven away from the spotlight and pressures of his professional endeavors.
Read More: In Details about Anthony McGill's Net Worth, Prize Money, Earnings and Sponsors
Joel Segal Career Earnings as a Sports Agent
Joel Segal has cemented his reputation by negotiating an impressive array of contracts, totaling nearly $150 million for over 20 clients. His exceptional skills and expertise in the field have garnered him annual commissions ranging from $30-40 million. With a portfolio that boasts multiple first-round NFL draft picks and some of the league's biggest stars, Segal has solidified his position as one of the industry's most sought-after representatives.
Among his notable achievements, Segal orchestrated Khalil Mack's record-breaking six-year, $141 million contract with the Chicago Bears, securing an impressive $90 million in guaranteed money. Additionally, he negotiated Christian McCaffrey's lucrative four-year, $64 million deal with the Carolina Panthers, ensuring $38 million in guaranteed funds. Segal's prowess was further demonstrated in 2017 when he secured Trumaine Johnson's franchise tag tender, amounting to nearly $17 million for a single year of play.
Not limited to these accomplishments, Segal's impressive client roster extends to prominent figures such as Bruce Irvin, Santonio Holmes, Reggie Bush, DeMarcus Ware, DeSean Jackson, Aqib Talib, and Jaylen Waddle. These individuals have entrusted Segal to navigate their contract negotiations, resulting in substantial financial gains and favorable terms. Such achievements have undoubtedly contributed to Segal's exceptional standing within the industry.