Andy Irons, a renowned American professional surfer, achieved remarkable success in his career. He became a three-time world champion surfer, showcasing his exceptional talent and skill in the sport. Irons first discovered his passion for surfing alongside his younger brother, Bruce Irons, on the treacherous reefs of Kauai, Hawaii. Despite regularly losing to Bruce in childhood contests, Andy's fortunes changed when he entered the World Championship Tour.
.o shed light on his life and struggles, a documentary titled "Andy Irons: Kissed by God" was released in 2018. Irons passed away while traveling back to his beloved Isle of Kauai, leaving behind a legacy that continues to inspire and raise awareness about mental health and addiction.
Andy Irons Death: Cause of Andy's Death
On November 2, 2010, at the age of 32, Andy Irons tragically passed away. The cause of his death was determined to be a heart attack resulting from focal severe coronary atherosclerosis, a condition characterized by the hardening of the arteries. The autopsy report revealed that an atherosclerotic plaque had caused significant narrowing, estimated at 70-to-80 percent, of his anterior descending coronary artery. This underlying heart condition contributed to his untimely passing.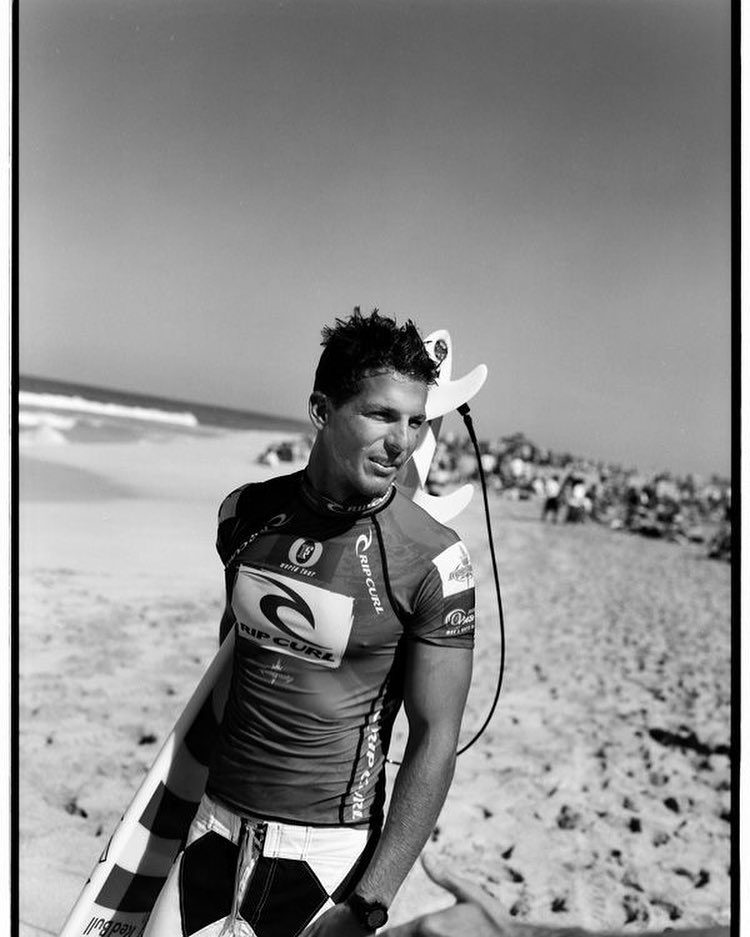 Andy Irons died at the age of 32 in November 2010.
SOURCE: Instagram- @andyironsforever
Following the release of the autopsy results, the Irons family issued a statement explaining that two independent reviews of the findings had concluded that the likely causes of Andy Irons' death were heart disease and drug use.
Andy Irons Death: Andy's Untimely Death was Also Caused by Drugs Addiction
Andy Irons' official autopsy report identified "acute mixed drug ingestion" as a contributing factor in his untimely passing. The report revealed the presence of several substances in his body, including alprazolam, methadone, benzoylecgonine (a metabolite of cocaine), and traces of methamphetamine. These findings confirmed longstanding rumors and speculation surrounding Irons' drug use that had followed him throughout his surfing career. The combination of these drugs in his system shed light on the challenges and struggles he faced in his personal life.
Andy Irons was sponsored by Billabong, Von Zipper, Nixon Watches, Kustom Footwear, etc.
SOURCE: Instagram- @andyironsforever
The autopsy report's revelations brought a sense of clarity to the rumors that had surrounded Andy Irons for years. The presence of these substances in his body at the time of his death provided tangible evidence of his struggles with addiction. While Irons had achieved tremendous success in his professional surfing career, it was evident that he also faced personal battles with substance abuse, highlighting the complexity of his life beyond the waves. These findings further emphasized the importance of addressing mental health and addiction issues within the surfing community and society as a whole.
Andy Irons Net Worth: Know about Irons' Net Worth at the Time of his Death
At the time of his passing, Andy Irons was estimated to have a net worth of $1.5 million. His wealth was primarily accumulated through his highly successful career as a professional surfer. As a three-time world champion surfer, Irons had achieved remarkable feats in the sport and had become one of the highest-paid surfers in history. Notably, he held the position of being Billabong's top-sponsored athlete, further solidifying his status as a prominent figure in the surfing world.
Andy Irons had a net worth of $1.5 Million at the time of his death.
SOURCE: Instagram- @andyironsforever
Despite his financial success, Andy Irons was known for being a private person when it came to matters of wealth. He preferred to keep details about his financial situation private and did not openly share information regarding his net worth. Irons focused more on his passion for surfing and the dedication he brought to the sport rather than boasting about his monetary achievements. His modest and reserved nature allowed him to maintain a level of privacy and focus on his love for surfing rather than the trappings of wealth.
Read More: What is Vincenzo Nibali's Net Worth? Details About His Earnings, Sponsorship and Contract. Also His Wife and Married Life
Andy Irons Career Earnings and Endorsement Earnings: Andy's Earnings from Sponsors and Surfing
Andy Irons had a highly successful career as a professional surfer, earning a substantial amount of money from both tournament winnings and endorsement deals. Over the course of his ten-year career, Irons accumulated a total of $1,495,533 in prize money from various surfing competitions.
Andy Irons was inducted into Surfing Walk of Fame in 2008.
SOURCE: Instagram- @andyironsforever
Apart from his tournament earnings, he also secured lucrative endorsement deals with renowned companies in the surfing industry. Irons had sponsorship agreements with prominent brands like Billabong, Von Zipper, Nixon Watches, Kustom Footwear, and Dakine. In fact, at the time of his passing, he held the distinction of being Billabong's top-sponsored athlete, further highlighting his status as a highly sought-after surfing talent.
While the exact figures of Irons' endorsement earnings remain unknown, his association with multiple reputable brands indicates the financial success he achieved through these partnerships. Companies like Billabong capitalized on Irons' popularity and influence in the surfing world by producing an exclusive line of board shorts bearing his name. These endorsement deals not only added to Irons' overall income but also solidified his position as one of the industry's most recognized and respected figures.
Read More: Ian Thorpe's Net Worth In Millions? His Contract, Earnings, Sponsors. In Details About Married Life, Wife and Children
Andy Irons Surfing Stats, Surfing Walk of Fame, and His Height
Andy Irons had a successful ten-year career as a professional surfer, leaving a lasting impact on the sport. His accomplishments were recognized when he was inducted into the prestigious Surfing Walk of Fame in Huntington Beach, California, in 2008. The Surfing Walk of Fame is a distinguished honor that celebrates surfers who have made significant contributions to the world of surfing. Irons' induction into this esteemed group is a testament to his exceptional talent, skill, and achievements throughout his career.
In addition to his accolades in surfing, Andy Irons stood at a height of 6 feet 0.5 inches (1.84 meters). His physical stature and presence further complemented his impressive surfing abilities, allowing him to navigate the waves with strength and grace. Irons' height likely contributed to his versatility and maneuverability on the surfboard, enabling him to showcase his skills in various conditions and competitions.