Peyton Manning is a former American football quarterback who played 18 seasons in the NFL. Manning, who played for Indiana Polis and Denver Broncos during his professional playing career, besides being one of the highest paid NFL players is also a lovable husband of Ashley Thompson.
Manning, who shares 2 children with his wife, is enjoying a huge amount of net worth even after his retirement. So how much is his net worth? What's was his salary during his career? Let's know all about his net worth and salary along with his awards and achievements.
Peyton Manning's Net Worth
The 41-year-old former footballer has earned a lot of economic luxury during his career. As per Forbes, Manning, with his on and off-field earnings including from salary, bonuses, endorsements and licensing is estimated to have a net worth of $400 million.
Let's get into details.
Career Earnings
Manning, considered as the top overall pick in the NFL draft, signed his first NFL contract with Indianapolis Colts in 1998. The 6 year-contract with Colts was worth $46.3 million which included his signing bonus of $11.6 million.
Later, in 2004, he re-signed a 7 years contract with Colts worth $99.2 million making the record of $34.5 million signing bonus, with the average salary of $16.5 million. In 2011, Manning signed a 5 year-contract with Indianapolis Colts of worth $90 million, however, the Colts released him in March 2012 after he missed 2011 season recovering from neck surgery.
Peyton Manning playing for Indianapolis Colts
Source: Northern Review
After his departure from Colts, he landed in Denver Broncos and signed a 5 year-contract of worth $96 million in 2012 offseason. But, Broncos forced Manning to take a $4 million pay cut for the 2015 season to $15 million after he struggled at the end of 2014.
Manning, however, recovered $4 million through bonuses tied to winning the AFC Championship and Super Bowl. On March 7, 2016, Manning announced his retirement with his words:
"I've fought a good fight. I've finished my football race and after 18 years, it's time. God bless all of you and God bless football."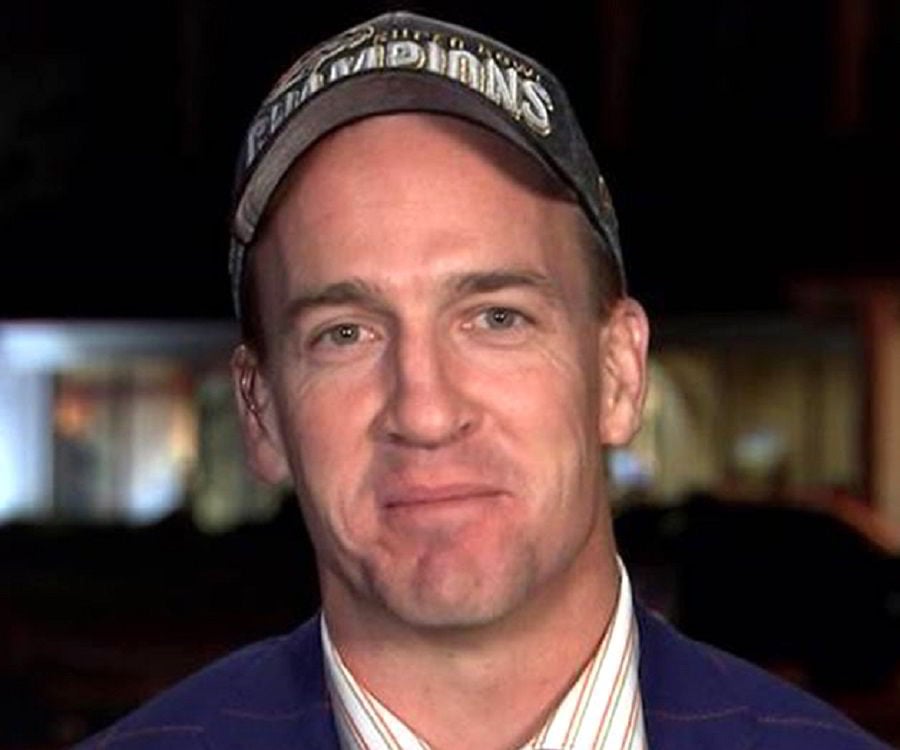 Peyton Manning
Source: Famous People
The total career earnings of Mannings is reported to be $249 million, which is $61 million more than that of his brother, Eli Manning($188 million) but less than that of Kobe Bryant and Kevin Garnett who earned more than $300 million during their NBA career.
Bryant has banked $680 million, including endorsements worth of $12 million from companies like Reebok, Sony, Wheaties, DirecTV, Gatorade and Papa John's.
Peyton Manning's House
Peyton Manning, along with his wife and children; a son, Marshall and a daughter, Mosley, currently resides in his home in Cherry Hills Village, Denver. Manning bought the house in 2012 after he was signed to Broncos, earning a salary of $18 million.
The 16,464-square-foot property with seven-bedroom, 10-bath, two-story Georgian estate is situated on 3.37 landscaped acres. Mannings paid $4.575 million for the house, however, the house was listed for sale in March 2011 with a tag of $5.25 million.
Have a look at Manning's mansion in Denver.
Peyton Manning's mansion in Denver
Source: Mountain Living
Manning also owns a house in Harrison, Tennessee, which he bought in 2003 for $800,000.
He previously lived in his house in Indianapolis, Indiana, when he played for Colts, however, the worth of his former house is undisclosed and reportedly the house is not sold.
Peyton Manning Fond of Cars and owns a jet
Manning fond of cars has a collection of cars which includes 718 Cayman, Toyota Fortuner 3.0 worth of $47,990, and Nissan Titan worth of $36,225. The price of 718 Cayman ranges from $55,300 to $67,700.
But, Peyton's favorite is his Buick Verano which is worth $24,190.
Manning in his Buick Verano
Source: Fred Sullivan
Besides that, he is reported to have owned a Gulfstream G650 which costs $65 million like the former NBA player Michael Jordan and Kobe Bryant.
Manning's Philanthropy
Manning along with his career legacy also has a charity legacy. His philanthropic attempts include the Peyback Foundation which donated more than $6.6 million to youth clubs and programs in Tennessee, Indiana, and Colorado since 1999.
The Peyback Foundation with its motive to help disadvantaged children has provided Peyton Manning Scholarships at the University of Tennessee to more than 25 students since 1998.
Peyton Manning's Awards
Peyton Mannings, with his outstanding career, was awarded Maxwell Award in 1997. The NFL comeback player of the year of 2012, Manning has tasted the victory of SuperBowl Champion 2 times.
The former footballer, who has played Pro Bowl 14 times, got Bert Bell Award in 2003, 2004 and 2013. With the record of 539 touchdowns, Manning, who got retired on March 7, 2016, won 9 ESPY Icon Award in his career.
Peyton Manning wins ESPY award in 2007
Source: Zimbio
The 2 times NFL Offensive Player of the Year, Manning, on October 7, 2017, became the first player to have his jersey retired by the Colts since the team moved to Indianapolis. Also, he was inducted into Indianapolis Colts Ring of Honor.
As of now, he is enjoying his retired life and has not given any details in engaging in any other business yet. So, stay tuned for more updates on Manning.