Sports has gifted many the successful career and love life, today we are talking about Tom Savage, an American football quarterback for the Houston Texans of NFL. The 27-year old footballer who played college football at Rutgers, Arizona, and Pittsburgh, is now a married to his longtime love, Catherine Savage.
The couple was expecting a child, so, everyone is interested to know if the lovers have become parents of their child. How is their married life going on? Let's know about the married life of the couple and about their children.
Tom Savage's Married life with Catherine Savage
Tom Savage and his wife, Catherine Savage share a long time story which has led them to happy relationship goals. The couple first met, while Tom was in Arizona and later she followed him to Pitt.
The couple is reported to be together since 2012 and got married in June 2015 after years of dating. The details of their marriage, however, is yet to be exposed.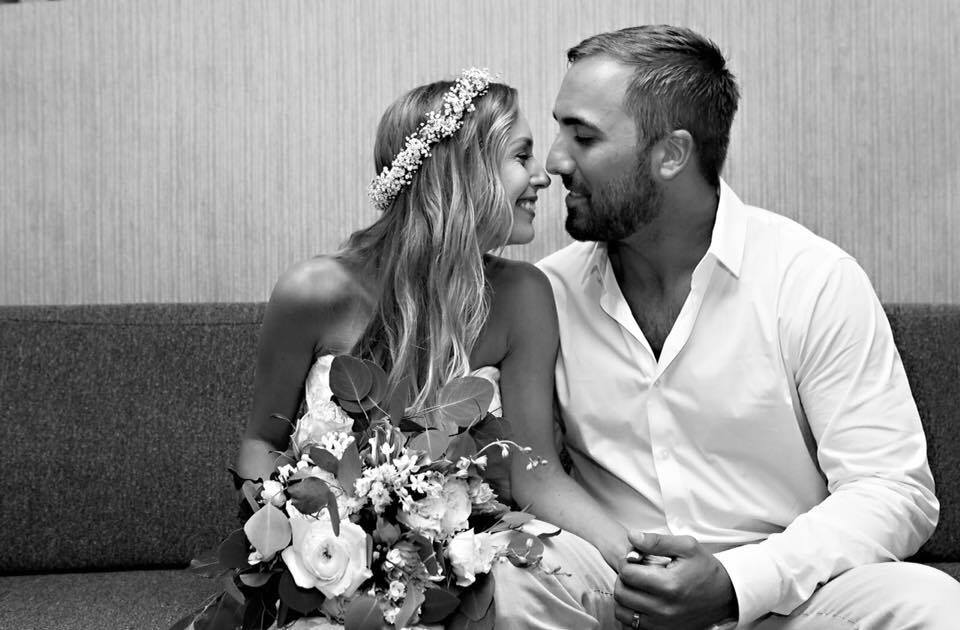 Tom Savage and his wife, Catherine Savage
Source: Fabwags
Tom with his unrevealed date of engagement, is enjoying his happy married life. Unlike some players like Ryan Fitzpatrick and Andy Dalton who have opted for a more athletic wedding band, Savage made his first NFL start with a gold ring on his finger.
The couple free from the rumors of mishaps and separation, even now, shares the romantic moments together.
Really they have achieved the relationship goals, and also has experienced the parenthood. Let's know about their children.
Tom Savage and Catherine Savage becomes Parents
The couple, who was expecting their first baby, had a funny way of announcing the baby's gender, which included some help from Tom's arm in July 2016.
I called it!! #BabySavage pic.twitter.com/y6GI1WZv6c

— Tom Savage (@TomSavage03) July 20, 2016
Yeah, it's a girl.
The couple even posed photo together revealing about the baby's gender.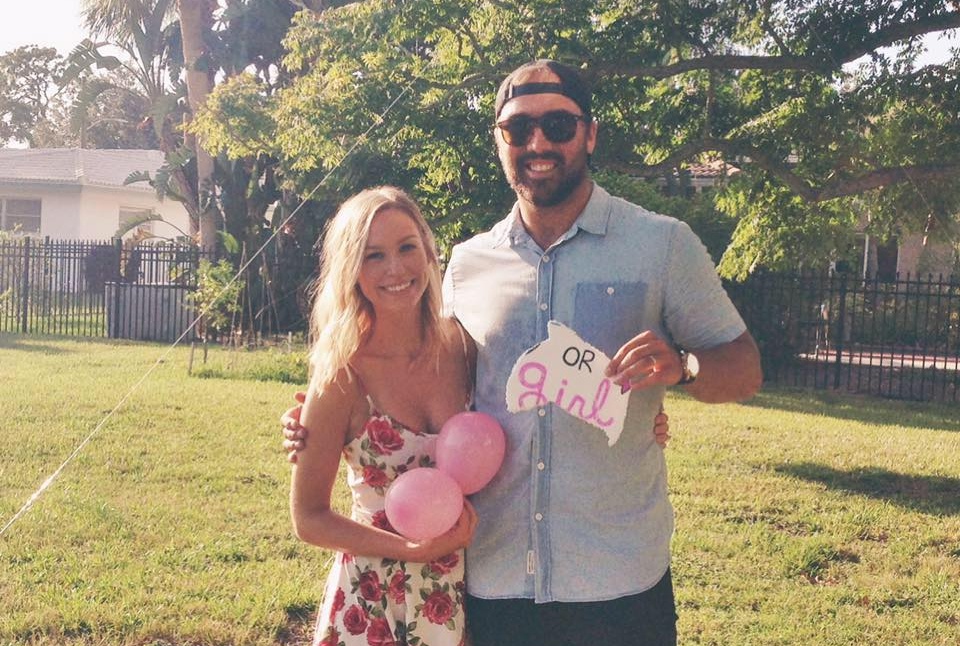 Tom and Catherine expecting their first child
Source: Fabwags
Later, the big moment came as they welcomed their baby, Summer Rose Savage on January 18, 2017. Tom even tweeted a photo of Catherine and his daughter on his Twitter, which is really cute.
Summer Rose Savage -- 8lb 2oz
The greatest day of my life. pic.twitter.com/IuTN9HmafE

— Tom Savage (@TomSavage03) January 18, 2017
Currently, the happy family is enjoying the blissfulness with the welcome of a new member of the family. Tom even shared the beautiful moments on his Twitter, you may take a look.
So blessed to be able to introduce my daughter to my grandparents. #GreatGrandparents pic.twitter.com/PYy40jpl0a

— Tom Savage (@TomSavage03) June 21, 2017
Got a little emotional last night seeing my two girls in the stands. Summer's first game watching Daddy. Luckiest man in the world. pic.twitter.com/TDVIavxl02

— Tom Savage (@TomSavage03) August 20, 2017
Lovely family!
We wish the family best for further.
Tom Savage gets a Head Injury
Tom, who currently plays for Houston Texans, while playing against San Francisco 49ers got a severe head injury in afternoon's game in the second quarter on December 10, 2017. Tom took a direct hit from Elvis Dumervil which left him stiff and shaking on the ground.
Soon after that, the Texans ruled him out with a concussion. Here is the video of the clash.
Tom Savage hits head on ground, appears to have seizure while ref looks on, comes back in the game 5 minutes later. pic.twitter.com/gW9lYxDIwQ

— TheRenderNFL (@TheRenderNFL) December 10, 2017
The doctor diagnosed him, but he came back onto the field for the next possession and after his replacement by T.J. Yates, he left the field and later he was evaluated in the locker room.
The details about his injury are yet to be revealed, so stay tuned for more updates.
AD Here (After Content)