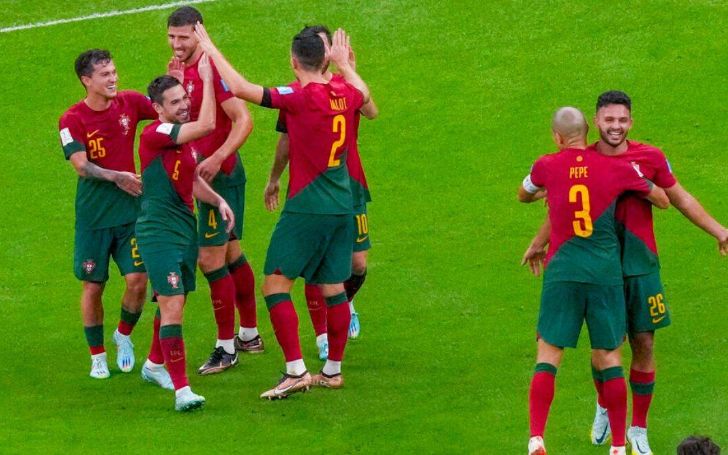 Portugal has played one of the best games of their season against Switzerland and has one of the biggest-margin of 6:1. The game star is 21-years old rising Forward Goncalo Ramos, who helped the team win by scoring the first Hat-Trick of the ongoing 2022 FIFA World Cup.
Portugal took the lead in the game in the 17th minute from the goal of Goncalo. Pepe scored the second goal. Although The score was 2:0 in the first half, Ramos completed his hat-trick in the 67th minute and eventually finished the game in 6:1. Manuel Akanji scored the only goal for Switzerland in the 58th minute.
"This was Portugal's biggest-ever victory in the knockout rounds of the World Cup, scoring six goals outside the group stages for the first time."
Portugal will be one of the happiest teams as they advance into Quarter-finals and will face morocco in the coming match.
Goncalo was the substitute for Ronaldo and did not let the momentum sink and displayed a heroic performance as their leader.
AD Here (After Content)