Kelly Slater is an American professional surfer who has been involved in the world of surfing since 1989. He holds the remarkable record of winning the World Surf League championship a record-breaking 11 times and securing 56 victories on the Championship Tour. Even at the age of 49, Slater remains active in the World Surf League, recently triumphing with his 8th Billabong Pipeline Masters title.
Apart from surfing, Slater explores his musical talents and has collaborated with artists like Jack Johnson and Angus Stone. Additionally, he has been part of a band called The Surfers alongside Rob Machado and Peter King. Furthermore, Slater is the visionary behind Kelly Slater Wave Co, a company that offers exceptional surf settings, training, and events, all aimed at spreading the joy of surfing.
Kelly Slater Net Worth: How much is Slater Worth?
Kelly Slater is estimated to have a net worth of approximately $25 Million. His surfing career has been immensely lucrative, with substantial earnings from prize money and endorsement agreements. In addition to his sporting achievements, Slater has ventured into various business endeavors.
Kelly Slater has an estimated net worth of $25 Million.
SOURCE: Instagram- @kellyslater
One notable undertaking is the establishment of Kelly Slater Wave Co, which offers exceptional surf experiences, comprehensive training programs, and engaging events that aim to promote the thrill of surfing. This initiative reflects Slater's passion for the sport and his desire to share it with others.
Furthermore, Slater has expanded his entrepreneurial pursuits beyond wave technology. He has ventured into the world of fashion by launching his own clothing line. Additionally, he has partnered with a surfboard manufacturer, demonstrating his involvement in the production and distribution aspects of the surfing industry. Through these business ventures, Slater not only solidifies his presence as a surfing icon but also diversifies his income streams beyond his professional surfing career.
Kelly Slater Career Earnings: Slater's Surfing Earnings and Prize Money
Kelly Slater has accumulated substantial earnings and prize money throughout his career. He holds an incredible record of winning the World Surf League championship 11 times, which is the highest number of championships achieved by any surfer. These victories have contributed significantly to his financial success. While the specific breakdown of his prize money from individual competitions is not readily available, it is known that Slater has earned millions of dollars from these events.
Kelly Slater's beloved friend passed away.
SOURCE: Instagram- @kellyslater
One notable source of his earnings comes from the World Surf League's Championship Tour, where he garnered an impressive $2.2 million between 2010 and 2019. This tour comprises various competitions where Slater showcased his exceptional skills and emerged victorious on multiple occasions. Some of the notable Championship Tour events he has won include the Marui Masters, Quiksilver Pro, Coke Classic, Billabong Pro, and Hang Loose Santa.
Kelly Slater Real Estates and Business Ventures: Slater's Earnings Beside Surfing
Kelly Slater has made strategic investments in real estate and pursued various business ventures, further contributing to his earnings and financial success. One notable asset he owns is a surf ranch located in California, which holds a significant value of $20 million.
This property serves as a valuable asset that has helped enhance Slater's overall net worth over time. The surf ranch offers a unique and immersive surfing experience, adding to the allure of Slater's ventures beyond the competitive arena.
Furthermore, Slater has ventured into the business world by establishing Kelly Slater Wave Co. This enterprise focuses on creating exceptional surf settings that provide unparalleled opportunities for surf programs, training, and events. Through his company, Slater aims to share the joy and excitement of surfing with a broader audience, showcasing his passion for the sport and its potential for growth and engagement.
Apart from his wave technology venture, Slater has also dabbled in other business endeavors, such as launching a clothing line and establishing partnerships with surfboard manufacturers. These diverse ventures demonstrate Slater's entrepreneurial spirit and his ability to leverage his brand and expertise to explore different avenues for financial success.
Read more: Get To Know About Eliud Kipchoge's Net Worth, Earnings and Sponsors. Also His Stats in Boston Marathon and Records
Kelly Slater Endorsements and Sponsorships: Surfer Slater Earnings from Brand Promotions
Kelly Slater has established lucrative endorsement deals and sponsorships throughout his career, which have significantly contributed to his earnings. One notable sponsorship was his long-standing partnership with Quiksilver, a renowned surfwear brand. Although this partnership concluded in 2014, during his time with Quiksilver, Slater had the opportunity to develop his own signature clothing line and wetsuit line, showcasing his influence and personal brand within the company.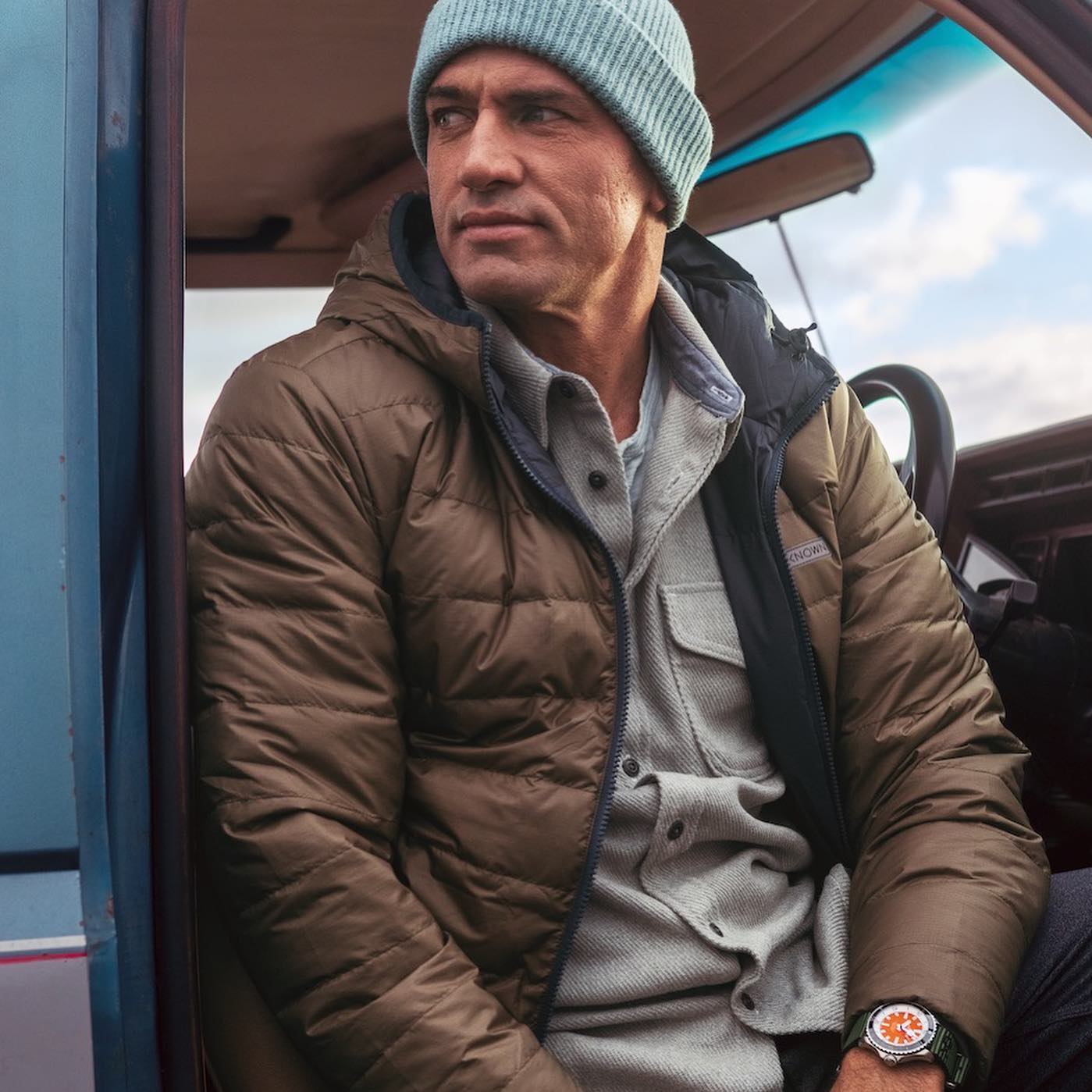 Kelly Slater was sponsored by a brand of Watches.
SOURCE: Instagram- @kellyslater
Another prominent sponsorship deal has been with Channel Islands Surfboards. This collaboration has not only provided Slater with financial support but has also led to the creation of a signature line of surfboards, further cementing his influence and expertise in the surfing industry. Similarly, Slater has engaged in a sponsorship deal with Komunity Project, a brand specializing in surf accessories. This collaboration has resulted in a line of signature surf accessories bearing Slater's name, further highlighting his status as a prominent figure in the surfing community.
Additionally, Slater has ventured into the business side of the industry as a co-founder of the clothing brand Outerknown. With a strong emphasis on sustainability, Outerknown has gained recognition for its environmentally conscious approach to fashion. Slater's involvement in this venture showcases his commitment to promoting eco-friendly practices within the industry while capitalizing on his reputation and influence as a professional surfer.
Furthermore, Slater has partnered with Firewire Surfboards, a renowned surfboard manufacturer, to develop a signature line of surfboards. This collaboration combines his expertise and preferences with Firewire's craftsmanship, providing surfers with high-quality boards endorsed by a surfing icon.
Read More: Who is Tony Hawk Married To? His Wife and Children. Also Know About Hawk's Net Worth, Earnings and Endorsements
Kelly Slater Surfing Stats: When was He Inducted into the Surf Walk of Fame
Kelly Slater has received the honor of being inducted into the Surfing Walk of Fame, although the specific year of his induction remains unclear from available search results. The Surfing Walk of Fame is an annual event held during the U.S. Open of Surfing in Huntington Beach, California.
Kelly Slater with his wife.
SOURCE: Instagram- @kellyslater
This prestigious ceremony aims to recognize individuals who have made noteworthy contributions to the sport of surfing. As part of the induction, granite stones are placed in the sidewalk, symbolizing the achievements and influence of the honorees. These stones are positioned in front of Jack's Surfboards, the sponsor of the Walk of Fame, creating a lasting tribute to the inductees' contributions to the surfing community.