Standing 6'5" and weighing 210 lbs, Jamal Murray is one of the sparkling stars in the world of the NBA. Murray is a professional basketball player who currently plays as a shooting guard for Denver Nuggets. Previously, Murray also played one season of college basketball for the University of Kentucky.
Murray is currently dating his girlfriend Harper Hempel. As of 2019, his net worth is approximately $5 million, with an annual salary of $4,444,746.
Jamal Murray's Net Worth, Salary, & Contract-2023
As of 2023, Jamal Murray has an estimated net worth of $50 Million, mostly earned through his NBA career. With his true dedication, devotion, and hard work, Murray has occupied an important position in the team of Nuggets and has amassed a total of $102 Million as his professional career earnings.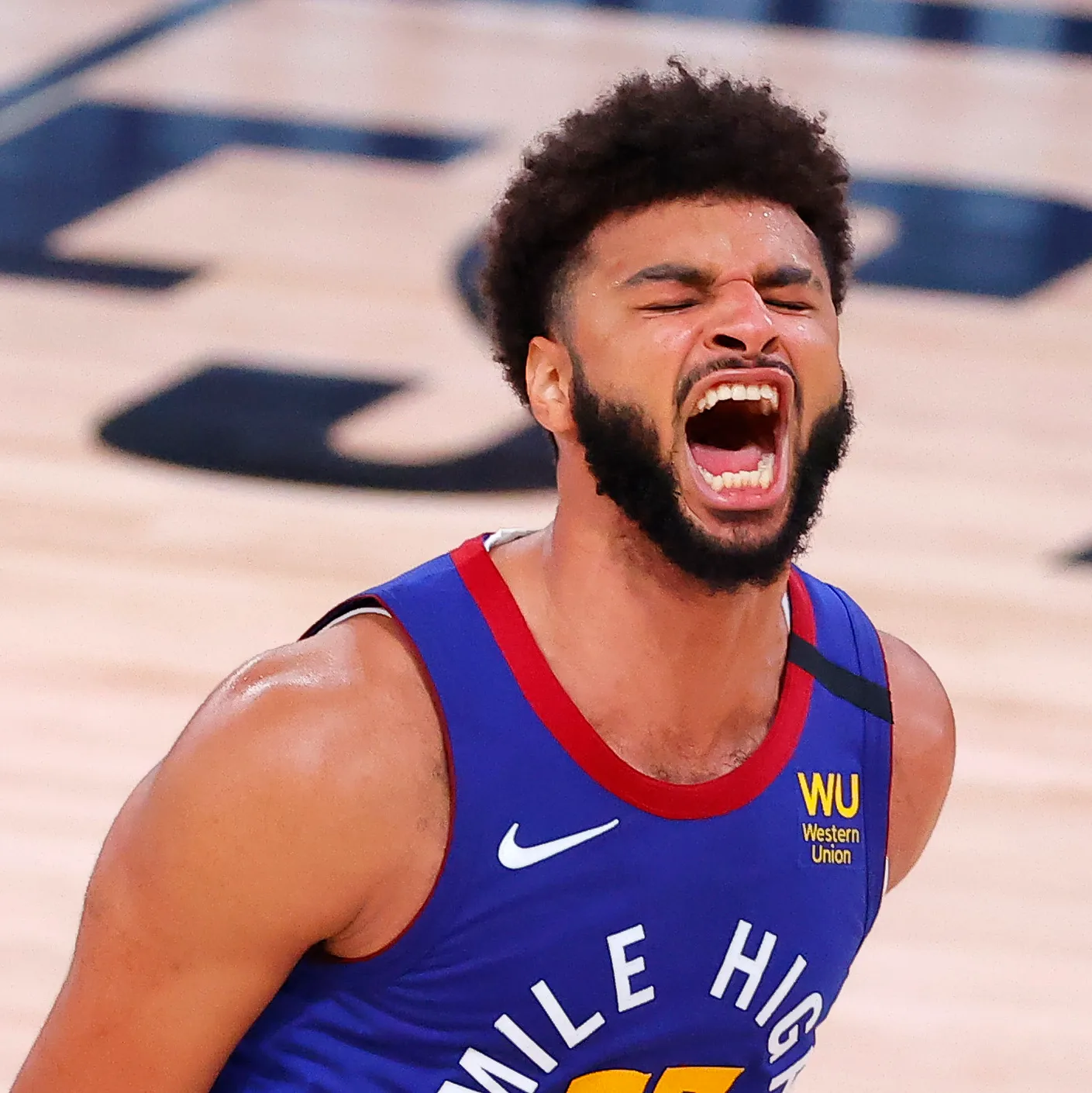 Jamal Murray has an estimated net worth of $50 Million.
SOURCE: GQ
Currently, Murray is under a 4 year / $14,510,706 contract with the Denver Nuggets, including $14,510,706 guaranteed, and an annual average salary of $3,627,677. In 2019-20, he will earn a base salary of $4,444,746, while carrying a cap hit of $4,444,746 and a dead cap value of $4,444,746.
Murray used to earn an annual salary of $3,210,840 in 2016. In 2018, he is reported to be making $3,499,800 yearly. His annual salary has boosted his net worth.
With a tremendous net worth, he is living a lavish lifestyle. Furthermore, he owns a McLaren. Murray has thousands of followers who follow him on Twitter and Instagram.
Jamal Murray's Personal Life & Affair; Who is His Girlfriend?
A celebrity's personal life is always a matter of discussion and interest for the public. Murray earned the limelight for his professional work neither for his personal life.
According to various sources, Murray is currently dating his girlfriend Harper Hempel. His girlfriend Harper, 22, is a former Kentucky volleyball player.
Jamal Murray met his girlfriend, Harper Hempel at Kentu
SOURCE: Sports Gossip
Murray gifted a Jeep to his girlfriend on her 22nd birthday.
Murray just landed his steps into the world of the NBA. He is awesome in his job and has a successful future ahead. Apart from basketball, he loves adventuring, mountaineering, and traveling along with friends. He likes to play golf. He is close to his parents
Jamal Murray's Bio and Early Life
Murray was born on Feb 23, 1997, in Kitchener, Ontario. This versatile player of the NBA holds citizenship of Canada, and his birth sign is Pisces. He is the son of Sylvia and Roger Murray. He also has a brother Lamar Murray, who is younger than him.
His father was born in Jamaica and moved to Canada at the age of nine. From an early age, he has shown great interest in sports. He started playing basketball at the age of three.
Jamal Murray High School and College Career
Murray went to Grand River Collegiate Institute in Kitchener and later shifted to Orangeville Prep in Orangeville Prep in Orangeville, Ontario, where his father worked as an assistant coach.
At the 2015 Nike Hoop Summit, he scored a game-high 30 points and was named MVP. Later, Murray also played AAU basketball for the CIA Bounce.
Upon high school career, Murray joined Kentucky Wildcats men's basketball team and played under coach John Calipari.
Murray made his appearance in 36 games with Kentucky and averaged 20.0 points, 5.2 rebounds, and 2.2 assists.
Also on Playerswiki: Isaiah Thomas Biography
Jamal Murray's Professional Career
Murray turned professional after being selected by the Denver Nuggets in the 2016 NBA draft. On August 9, 2016, Murray agreed on a rookie contract with the Nuggets. He shared the court with players like Richard Jefferson.
On April 7, 2017, Murray scored a career-high 30 points in a 122-106 win over New Orleans Pelicans.
Murray represented Canada at the 2013 FIBA Americas Under-16 Championships in Uruguay. Moreover, he also played at the 2015 Pan American Games.
Also read: Nuggets Teammate Nikola Jokic Biography