Kliff Kingsbury, a former American football quarterback, is the current head coach of the American Football team Texas Tech Red Raiders. Kingsbury, who used to play for the Texas Tech Red Raiders from 1998 to 2002, enjoys a huge amount of salary and monetary benefits through his coaching career.
So, everyone is interested to know, how much is the salary of the football coach? Let's know all about his net worth, salary, and awards along with his career in this section.
How much is Kliff Kingsbury's Net Worth?
The 38-year-old coach is blessed with the net worth of $14 million. Kliff, who previously coached Texas A&M Aggies, has also worked as the head coach for Texas Tech Red Raiders.
With his 5-year contract with the Raiders signed in 2012, he enjoyed the base salary of $10.5 million and an average salary of $2.1 million every year. Kingsbury received a contract extension for 5 years with the initial salary of $3.1 million, including $200,000 raise each year through 2020 on August 29, 2014. As per the deal, he would make $4.1 million from salary in his final year.
Currently, his annual salary is reported to be $3.7 million.
Kliff Kingsbury, the head coach of Texas Tech Red Raiders
Source: USA Today
Kingsbury's dead cap value in 2017 was $2,750,000. However, he has not left the team and his dead cap value is reported to be $2,250,000 for 2018 and $2,000,000 for 2019 and 2020.
Kingsbury, who earned a lot with his professional career, owns a luxury house, however, the price and exact location of the house is unknown.
Kliff Kingsbury's house
Source: Pinterest
Moreover, he is fond of driving his Lexus car, worth $50,000. He even received a car from Texas Tech as an allowance and would get the next if he gets married as mentioned in the contract. Kingsbury once tweeted a picture of a Lamborghini car with the desire of having the one.
His father also owns an F 150, which is worth $30,000.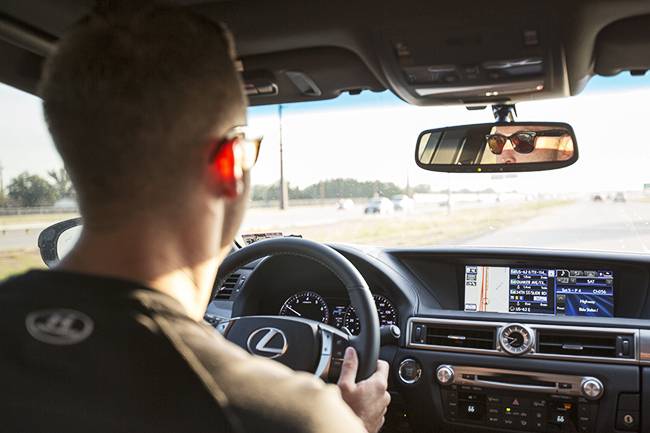 Kingsbury driving his Lexus
Source: Bleacher Report
Kingsbury is fond of watches and often wears his favorite brand, Breitling, which is worth $10,000.
Career and Achievements
Currently the head coach of Texas Tech Red Raiders, Kliff Kingsbury held many Division I (NCAA) passing records during his playing career and also won the Sammy Baugh Trophy in 2002.
The former footballer, who played for his high school teams later in his college days, played for the Texas Tech Red Raiders as a quarterback under coach Spike Dykes from 1998-1999 and Mike Leach from 2000-2002.
With his 39 school records, 13 Big and 12 Conference records and 7 NCAA FBS records, he was selected by the New England Patriots in 2003 but played for them only for a year. Similarly, he spent only one season with New Orleans Saints, New York Jets, Cologne Centurions, and Winnipeg Blue Bombers later in 2004, 2005, 2006 and 2007 respectively.
Kliff Kingsbury during his playing days in Texas Tech Red Raiders
Source: Dalla Morning
Later, he began his coaching career as an assistant with the Houston Cougars from 2008–2011. Kingsbury, who was recognized for the performance of the Houston's offense in 2009 with Case Keenum at the helm, soon got Coach Kevin Sumlin's trust and began calling all the offensive plays which gained him the 2011 Offensive Coordinator of the Year.
Here is a video of Houston Cougars' victory during Kingsbury time.
After his impressive season, he joined Texas A&M Aggies in 2012 as an Offensive Coordinator. He was nominated for the Broyles Award and also managed to win 2012's Footballscoop.com Offensive Coordinator of the Year.
Later, on December 12, 2012, he was hired by the Texas Tech Red Raiders as a full-time head coach for 5 years. His contract was extended up to 2020 in 2014.
In 2016, three of Kingsbury's players, Le'Raven Clark, DeAndre Washington, and Jakeem Grant, were selected in the 2016 NFL Draft.
Well, we wish him best for the future.
AD Here (After Content)