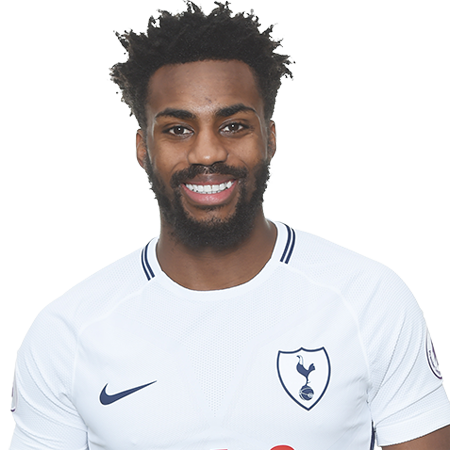 Danny Rose is a prominent name is the football world, who currently plays for the Premier League side Newcastle United and the England national team as a left-back. Rose started his professional career at Leeds United in 2006, having progressed through the club's youth ranks, but left for current club Tottenham Hotspur in July 2007.
Neither married nor in a relationship, Danny Rose is possibly single. Furthermore, the hunk has an estimated net worth of around $6 million.
Danny Rose's Net Worth and Salary
Danny Rose has an estimated net worth of around $6 million, mostly earned through his football career. Till the date, he has played for several renowned football clubs including Watford, Peterborough United, Bristol City, and Sunderland, having started professionally through Leeds United.
Currently, the player is signed on loan for Newcastle United from Tottenham Hotspur where he earns £3,120,000 annually as his salary.
Football is not only the source of earning of the footballer as he is linked with several endorsing brands.
Furthermore, his market value is €25 Million.
Personal Life of Danny Rose
Currently 29, Rose is possibly unmarried and single as he has not revealed anything related to his relationship status.
However, back in 2014, he was spotted with a beautiful lady hanging on a beach. Till the date, there is no speculation of him being engaged in a relationship or having a girlfriend.
Early Life of Danny Rose
Danny Rose was born on 2nd July 1990, in Doncaster, England. His birth name is Daniel Lee Rose and his birth sign is Cancer. He was raised alongside his siblings Mitch Rose and Mitchell Rose by their parents: Angela Rankine and Nigel Rose.
Rose started playing football with Leeds United in 2005. He played in the youth team for the club until 2006 when he got promoted to the senior team.
Club Career
Tottenham Hotspur
On 25th July 2006, Danny Rose joined Tottenham Hotspur, by signing a contract for a fee of $1.4 million. In January 2010, he made his team debut in a 2-2 draw against Leeds United in an "FA Cup". On 14th April, he made his first Premier League start against Arsenal in a 2-1 win, by scoring his very first goal.
Loan Spell
In March of 2009, Rose joined Watford on loan for 2008-09 seasons. On 4th April 2009, he made his first appearance for the club in a 2-1 away win at Doncaster Rovers. For the club, he played total 7 league matches and then moved to Peterborough United on loan again.
Also Read: Pablo Hernandez
However, after a short spell with the club, he returned to Tottenham on 11th November 2009, after the departure of Peterborough manager Dareen Ferguson.
On 9th September 2010, Rose joined Bristol City on a season-long contract. On 13th November, he made his team debut against Leeds United. Following his series of minor injuries which hampered in his appearances at Bristol City, he returned to Tottenham Hotspur.
Also Read: Fabian Delph
On 31st August 2012, Rose was loan out again to Sunderland for a season-long from Tottenham Hotspur. On 15th September, he played his debut against Liverpool. His first goal came in an away match at Aston Villa on 29th April.
Return to Tottenham Hotspur
In May 2013, Rose returned back to Tottenham Hotspur. So far, he has made 109 appearances for the club scoring 8 goals.
International Career
Danny Rose has represented his nation at both junior and senior levels. He was a part of England U-16, U-17, U-18, U-19, and U-21 national team.
On 1st June 2009, he joined The England U-21 team for the European Championship replacing Danny Welbeck. He made U-21 national team debut against Azerbaijan in a 7-0 win. On 14th November 2009, he scored the first goal for England U-21 against Portugal in a 2011 European Championship qualifier.
In the 2012 Summer Olympics, He played as a team member of Great Britain Olympics football squad.
On 28th August 2014, Rose was first called up for the senior England national team for the friendly against Norway in a "Euro 2016 qualifier".
On 26th March 2016, he made international team debut for his nation in a friendly against Germany in a 3-2 away victory along with Gary Cahill and Marcus Rashford.
Additionally, in early 2015, he was contacted by the "Jamaica Football Federation" to represent Jamaica at international level because he was previously eligible to play for Jamaica through his Jamaican grandfather.