2021 UEFA Champions League Winning Team, Chelsea, have SACKED their head coach Thomas Tuchel. This action was taken after the new owner Todd Boehly, took charge of the club. Also, To add to the flame, Chelsea has had a miserable start to the new Premier League season and a shock defeat in their Champions League opener.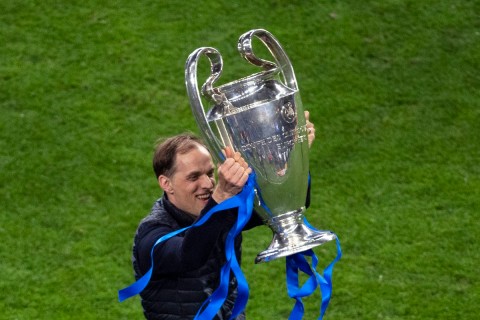 Thomas lifts the Championships League Trophy
SOURCE: Getty Images
Chelsea lost their start game of the Champions League against Dinamo Zagreb last night. New owner Todd Boehly has acted fast to remove Tuchel from his position. The board was not happy with the result in both leagues.
A club statement read: "Chelsea Football Club has today parted company with Head Coach Thomas Tuchel. He had a blistering start to his Chelsea career after guiding the club to Champions League glory with a 1-0 win over Manchester City just a few months later. Later that year, he added the Uefa Super Cup and Fifa Club World Cup.
Owner Todd Boehly has placed Tuchel's coaching staff in temporary charge until a replacement is found.
Read More.Joe Palmer
You may uncover a broad range of sports news, buzz, and love matters on Playerswiki.