Seeing the surname Bryant many of us remember a legendary player late Kobe Bryant(professional basketball player) and yes Pam Bryant is related to Kobe Bryant.
Pamela Cox Bryant is commonly known as the mother of Kobe Bryant and is known for her fondness for social life and entertainment. She is also known as the wife of former basketball player Joe Bryant.
Bryant's Family Net Worth in Millions
Pam Bryant as a socialite has earned a net worth estimated to be $1 Million and her husband as a former basketball player has added an amount of $5 Million both as a player and a coach.
Kobe's luxury mansion
SOURCE: Pinterest
However, the wealthiest member of the family was Kobe who had earned about $600 Million at the time of his death. The Family currently lives in Thailand in their luxurious quarter.
Pam Bryant Has Been Married For Almost Half a Century
Pam married a professional basketball player named Joseph Washington Bryant known as Joe just after a few years of her high school graduation. The couple walked down the Aisle in 1975 and they have not separated even once in their almost half-century-long relationship.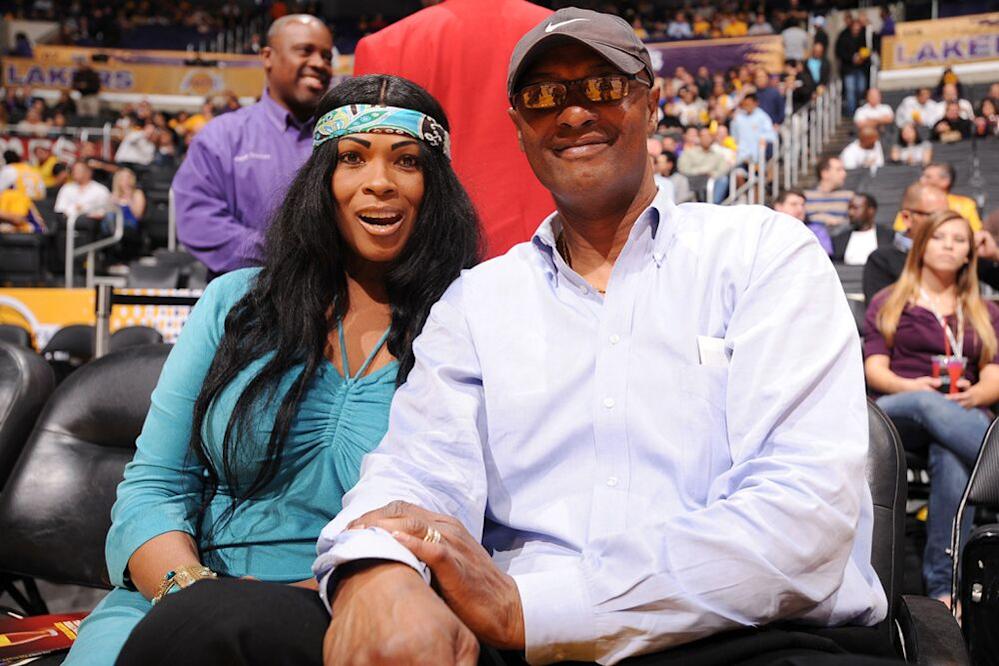 Kobe Bryant Had Tumultuous Relationship with Mother and
SOURCE: Yahoo
Togetherly they have 3 Children, a son; Kobe, and two daughters; Sharia and Shaya. Both of the daughters are well-settled in their respective careers. However, Kobe died in a helicopter accident in 2020 along with his daughter; Gianna.
Pam and Joe Disagreed to Kobe's Decision; More On Their Relationship
When Kobe remained a youngster and thought he would never succeed in basketball, Joe would encourage him. With Joe's encouragement and help, Kobe went on to do many things that he had never dreamed of doing as a young.
Kobe along with his Parents
SOURCE: Pinterest
Joe wasn't always his son's favorite, though he made an effort to be kind to his son, Kobe sometimes became angry. When Kobe introduced his fiancée, Vanessa Cornejo, and assured the parents that he would marry her in 2001, one of the first arguments occurred.
Kobe was so irritated by Joe and his wife's disapproval of their relationship that he avoided them for over two years. Following the 2003 birth of their granddaughter Natalia, Joe and his son managed to get closer.
Nonetheless, in the years that followed, Kobe frequently made derogatory remarks about his parents. He once told the media that he had a poor relationship with his parents and stated that parents should remain in their respective places and not interfere in their children's life.
Pam Bryant's Early Life, Parents, and Education
Pam Bryant was born on March 26, 1954, in Philadelphia, Pennsylvania to Mildred Williams and John Arthur Cox II, both from Pennsylvania. She was the senior daughter of the family.
Pam with her son from left
SOURCE: Basketball Network
Pam's younger brother, John Arthur Cox III, was born on December 29, 1955. Later, John III briefly participated in the NBA and was largely recognized as "Chubby Cox."
Pam's father, Arthur Cox II, In addition to serving in the military, mostly worked as a firefighter with the Philadelphia Fire Department. Pam, therefore, had a good upbringing because her parents gave her everything she asked for. Mildred, her mother, was a stay-at-home mom.
The confusion between two Pam Bryant
Several individuals mistake her for Pamela Bryant, also known as Pamela Jean Bryant, who are similar by name but are actually different. Pamela Jean Bryant is a well-known American actress and model who passed away on December 4, 2010.