Michael Wilbon is an American former sportswriter and columnist for Washington Post and currently works for ESPN as their commentator. Also the co-host of Pardon the Interruption on ESPN, Wilbon is an analyst at ESPN. Wilbon graduated from St. Ignatius College Preparatory School in 1976. He received a degree in journalism from Northwestern University's Medill School of Journalism in 1980.
Chicago, Illinois native, Michael Wilbon was born on November 19, 1958, under the star sign Scorpio. As per nationality, he is an American who came from an Afro-American background. Michael grew up in the same city. Wilbon was clear about his aim from an early age. His dream was to become a journalist. He used to read the sports section of newspapers from his childhood
Michale Wilbon Net Worth, Salary, and Career Earnings as a Commentator, Analyst, and Co-host of ESPN
As per the source, Michale Wilbon has an estimated net worth of $18 Million. He a contract extension with ESPN in 2016 and reportedly earns around $6 million as his salary in 2020. Earlier, his salary after the 2006 contract extension was reported to be $4 million, as of 2015.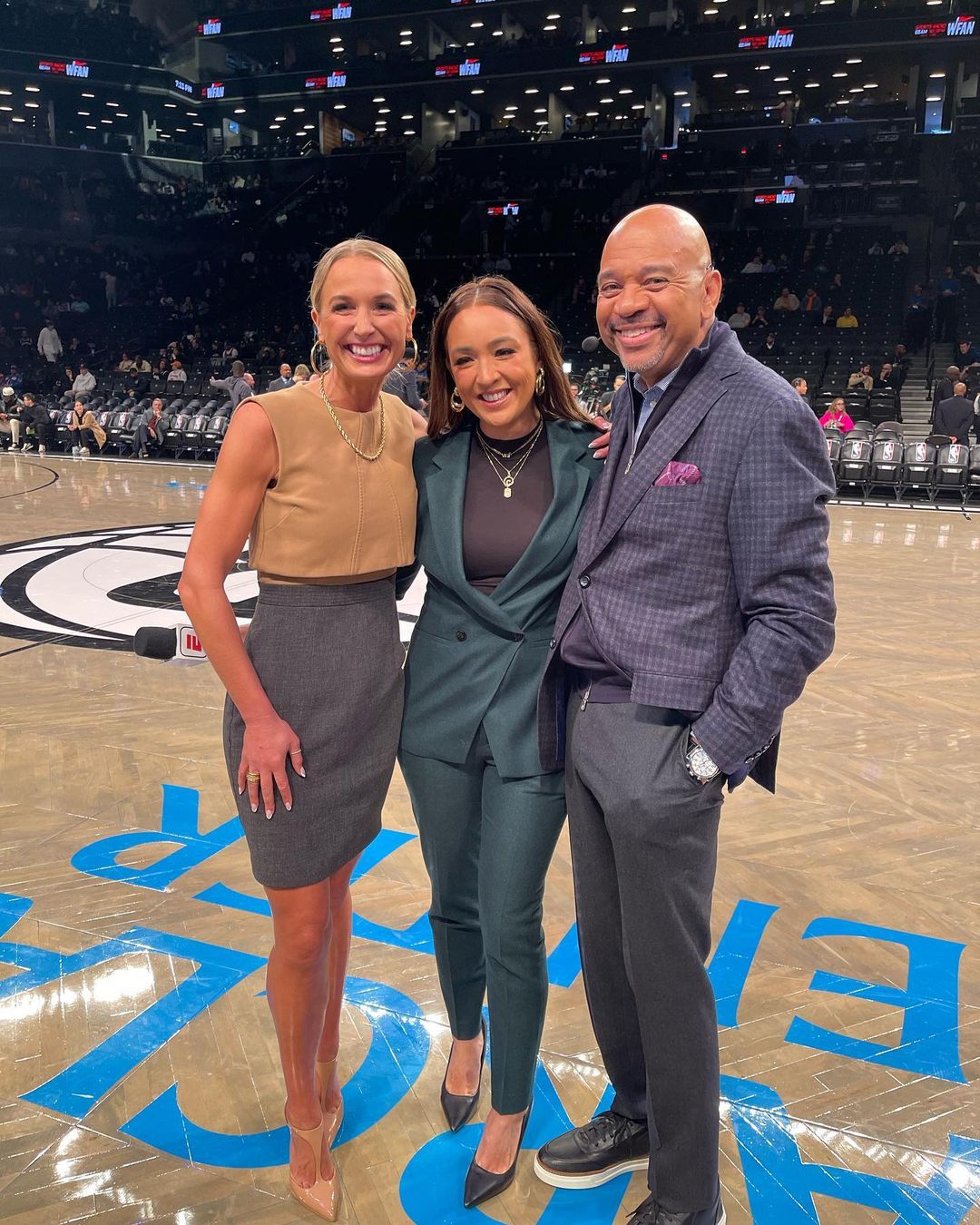 Michale Wilbon has an estimated net worth of $9 Million
SOURCE: Instagram- @realmikewilbon
Wilbon's property also includes his two homes. Currently, he resides in Bethesda, Maryland (MD), US while he uses his other home in Scottsdale, Arizona (AZ) as his vacation home.
Michale Wilbon Wife, Cheryl Johnson Wilbon: Know About Wilbon's Son, Matthew Raymond Wilbon
Michael Wilbon, a renowned sports journalist and television personality, shares his life with his wife Cheryl Johnson Wilbon. Although the exact details of their first meeting are not known, their love story has undoubtedly blossomed over the years. The couple took the leap into matrimony on April 9, 1997, marking the beginning of their lifelong journey together.
While the specifics of their wedding remain a private affair, the significance of their commitment to each other shines through. Michael and Cheryl have built a strong foundation of love, trust, and mutual support that has sustained their relationship over time. Their bond is a testament to their shared values and deep connection.
Michael Wilbon's Wife Sheryl Watkins Wilbon & their child
SOURCE: Baller Wives
In 2008, their family expanded with the arrival of their beloved son, Matthew Raymond Wilbon. The couple welcomed him into their lives through the miracle of surrogacy on March 26, adding immeasurable joy and fulfillment to their family unit. Matthew's birth symbolizes the love and dedication that Michael and Cheryl have for each other and their commitment to nurturing a loving and nurturing environment for their child.
Michael Wilbon and Cheryl Johnson Wilbon's journey together showcase the strength of their union and the profound love they share. Their marriage, marked by their wedding in 1997, has flourished, and their family has grown with the addition of their cherished son, Matthew. Their story exemplifies the power of love and the joy that comes from building a life together.
Michael Wilbon Professional Career
Michael Wilbon has established himself as a prominent sports journalist and television personality through a remarkable career. He spent over three decades as a sports columnist for The Washington Post, where he showcased his expertise and insight in covering various sports. In 2001, he joined forces with Tony Kornheiser to co-host the highly popular ESPN show, Pardon the Interruption (PTI), providing entertaining and informative sports commentary. 10 years later since he joined The Washington Post, he became a full-time columnist of The Washington Post. His column used to appear four times a week till he was there. He covered 10 summers and Winter Olympic Games for The Washington Post.
Wilbon has also covered every Super Bowl since 1987, almost every Final Four since 1982, and each year's NBA final since 1987. In 2010, Wilbon left The Washington Post to work full-time with ESPN and ABC. He had agreed to a multi-year contract extension with ESPN in 2006 when he was still working at The Washington Post.
Initially, he worked on "The Sports Reporters" show on ESPN and then he co-hosted Pardon the Interruption (PTI) with Tony Kornheiser from October 22, 2001. He also co-hosted ABC's NBA Countdown with Bill Simmons, Jalen Rose, and Magic Johnson.
Wilbon was named the top sports columnist by the Society of Professional Journalists in 2001. These days, Wilbon is presenting himself as an ESPN personality and a commentator. He has been co-hosting Pardon the Interruption on ESPN with former Washington Post writer Tony Kornheiser since 2001.
Wilbon was named Sports Columnist of the Year by the Society of Professional Journalists in 2001. He has been also selected as one of the top three national columnists by the Associated Press Sports Editors 3 times.