Conor McGregor and Dee Devlin crossed paths in 2008 at a nightclub in Dublin, sparking the beginning of their enduring relationship. For over 14 years, they have remained committed to each other and have built a beautiful family together. Dee Devlin, the mother of Conor's children, has stood by his side through both triumphs and challenges, supporting him in his career and personal life.
Conor McGregor, renowned for his remarkable achievements in combat sports, has accumulated a substantial net worth of around $200 million. With his successful debut, McGregor expressed his desire to create a lasting and joyful life with Dee Devlin, ensuring a secure future for their family.
Conor McGregor Sons, Daughter, and Wife Know About the McGregor Family: Dee Devlin, Croia McGregor, Conor Jr. McGregor, and Rian McGregor
Conor McGregor and Dee Devlin have been in a committed relationship since 2008. Together, they have three children: Conor Jr., Croia, and Rian. Conor Jr. was born in 2017, followed by Croia in 2019, and Rian in May 2021. Despite not being married, Conor McGregor intends to have a dreamy Irish wedding with Dee. Throughout their journey, the couple has supported each other through Conor's victories and defeats, standing strong together. They are often seen together at Conor's UFC fights and other events, and their relationship has been described as that of Ireland's top couple.
Conor McGregor with his wife and children.
SOURCE: Instagram- @deedevlin1
Conor McGregor values his role as a family man and cherishes his children. Conor has emphasized the significant role his children play in his life, often sharing pictures of them on social media and spending quality time together. However, he has also acknowledged the challenges of balancing his fighting career with family life. Nonetheless, Conor and Dee are dedicated parents, striving to provide their children with a good life and nurturing environment.
Their relationship is a testament to their commitment and resilience as a couple. Conor and Dee have weathered both successes and hardships together, supporting each other throughout the journey. They have been captured in public photographs, attending various events side by side. Conor McGregor and Dee Devlin are proud parents who prioritize the well-being and happiness of their children, cementing their bond as a strong and loving family.
Conor McGregor and Dee Devlin's Children: How Old are Croia McGregor, Conor Jr. McGregor, and Rian McGregor?
Conor McGregor and Dee Devlin have been blessed with the joy of parenthood, as they proudly raise their three children. Conor Jr. was born in 2017, followed by Croia in 2019, and Rian in May 2021. As of May 2023, Conor Jr. is approximately 6 years old, Croia is approximately 4 years old, and Rian is approximately 2 years old.
Conor McGregor with his wife celebrating their child birthday.
SOURCE: Instagram- @deedevlin1
The couple's children hold a special place in their lives, and Conor McGregor has openly expressed his love and devotion to his kids. He has shared glimpses of their family moments on social media and appreciates the joy and significance they bring to his life. Conor and Dee are dedicated parents, committed to providing their children with a nurturing and loving environment as they continue to embrace the joys and challenges of parenthood.
Conor McGregor Net Worth: McGregor's Children Live Lavish and Comfortable Life
Conor McGregor, known for his remarkable success in combat sports, has amassed a substantial net worth of approximately $200 million. As one of the highest-paid athletes globally, McGregor's wealth stems from various lucrative ventures, including his involvement in MMA, boxing matches, endorsements, a whiskey distillery business, and menswear. Renowned as the highest-paid UFC fighter in modern times, McGregor's earnings have reached staggering heights, with his boxing showdown against Floyd Mayweather in 2017 alone securing him a whopping $100 million payday.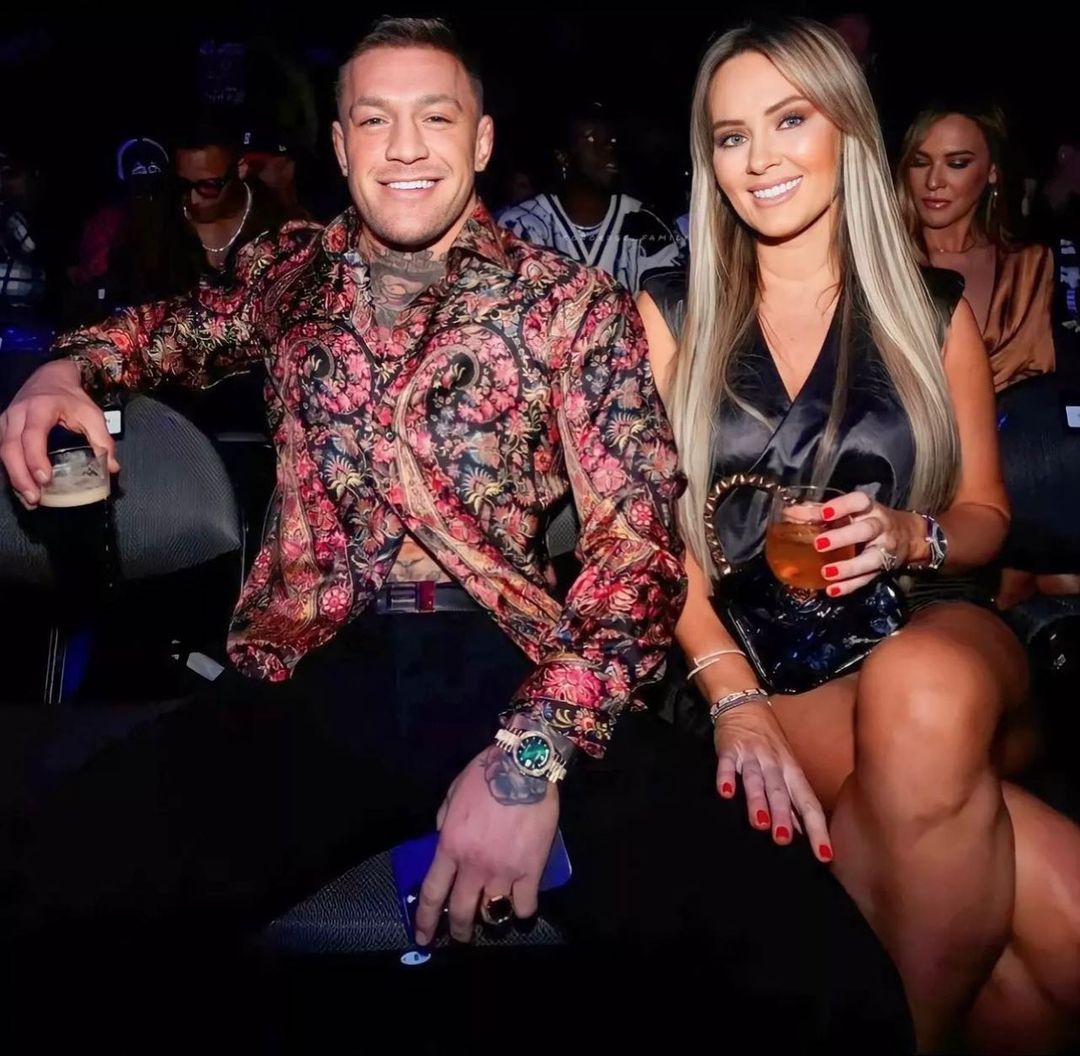 Conor McGregor has an estimated net worth of $200 Million.
SOURCE: Instagram- @deedevlin1
With his considerable wealth, Conor McGregor ensures that his children lead a lavish and comfortable life. His financial success affords his family luxuries and opportunities, providing them with a secure and prosperous upbringing. McGregor's children, Conor Jr., Croia, and Rian, undoubtedly enjoy the privileges that come with their father's substantial net worth. McGregor's financial achievements not only secure his own future but also contribute to the well-being and prosperity of his beloved family.
Conor McGregor Net Worth: McGregor's Earnings from Tournaments
Additionally, in 2020, McGregor earned $32 million from salary and winnings, complemented by an additional $16 million from endorsements. Alongside his prosperous career, McGregor has actively engaged in charitable initiatives, supporting causes such as the Children's Medical Research Foundation, Simon Community Homeless, Focus Ireland, and Tunnel To Towers.
McGregor's financial success is primarily fueled by his accomplishments inside the ring. His MMA fights earnings stand at an impressive total of $108,731,113, highlighting the substantial sums he has garnered throughout his career. Between June 2018 and June 2019, McGregor's combined income from salary, purses, and endorsements amounted to an impressive $47 million. The much-discussed Mayweather bout accounted for a substantial portion of his earnings, with an estimated $100 million earned, while an additional $50 million was owed for his MMA battles.
Notably, as a former two-weight champion, McGregor commands a handsome payout of around €1,740,000 per fight. However, it should be acknowledged that conflicting reports suggest that McGregor's actual earnings from his UFC fights might be lower than previously claimed, prompting some speculation surrounding his true financial standing.
Read More: What Did Conor McGregor Say after Floyd Mayweather's Defeat?
Croia, Conor Jr. and Rian's Father, Conor McGregor Record, Age, and Height
Conor McGregor, a renowned mixed martial artist from Ireland, was born on July 14, 1988. Standing at a height of 5 feet 9 inches (175 cm) and weighing around 71 kg (156 lb), McGregor has made a name for himself in the world of combat sports. He began his journey in boxing at the age of 12, honing his skills and eventually transitioning into mixed martial arts. Throughout his professional MMA career, McGregor has accumulated a record of 22 wins and 6 losses, competing in various weight divisions such as featherweight (145 pounds), lightweight (155 pounds), and welterweight (170 pounds).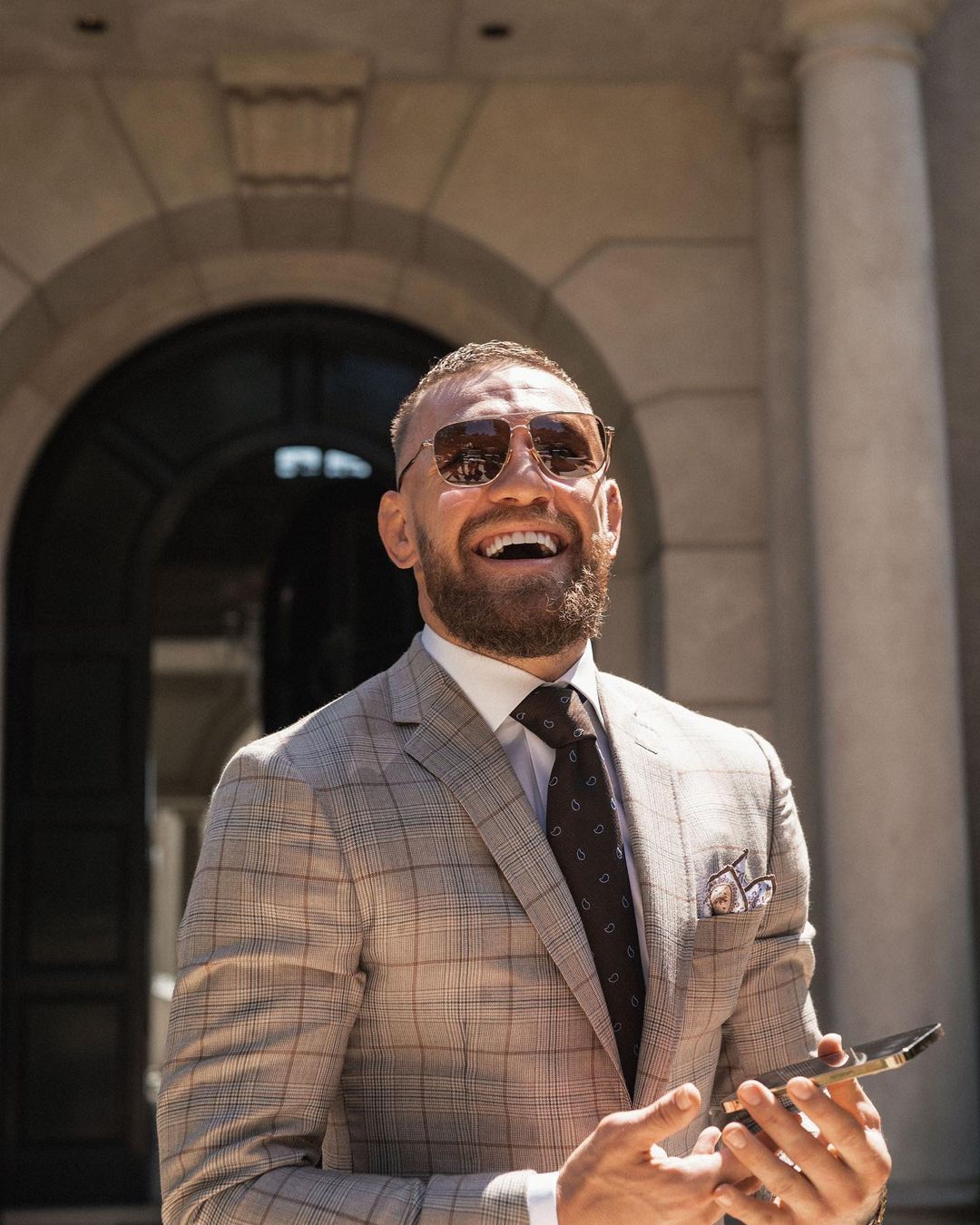 The first UFC fighter to hold UFC Championships in two weight classes simultaneously.
SOURCE: Instagram- @deedevlin1
One of McGregor's most notable boxing matches took place on August 26, 2017, against Floyd Mayweather Jr. Although McGregor fought valiantly, he ultimately lost the bout in the 10th round via TKO, bringing his overall record to 22-6-0. The fight showcased Mayweather's superior accuracy and control, with him landing a total of 170 punches compared to McGregor's 111 punches. Mayweather's ability to solve McGregor's defense became evident as the rounds progressed, leading to his victory.
Ringside stats revealed that Mayweather landed 53 percent of his punches (170 out of 320), including 152 power punches, while McGregor connected with 26 percent of his punches (111 out of 430). At the time of the fight's stoppage, Mayweather was leading on the judges' scorecards with scores of 89-82, 89-81, and 87-83. These statistics highlight Mayweather's proficiency in landing forceful blows and McGregor's resilience against one of the sport's top defensive fighters.
Read More: How Michael Chandler Reacted to Conor McGregor's Recent Footage: A Rivalry Continues to Heat Up in the UFC
Croia, Conor Jr. and Rian's Father, Conor McGregor is Two Times UFC Champion
Conor McGregor, the father of Croia, Conor Jr., and Rian, has made a significant mark in the world of mixed martial arts (MMA) as a former two-division UFC champion. With an impressive professional record of 22 wins and 6 losses, McGregor has established himself as a force to be reckoned with in the Octagon. He holds the distinction of being the first fighter in UFC history to simultaneously hold titles in two different weight divisions.
McGregor's journey to becoming a two-division champion began with a stunning victory over Jose Aldo at UFC 194 in December 2015. In just 13 seconds, McGregor knocked out Aldo to claim the featherweight title. He further solidified his legacy by capturing the lightweight title in November 2016, defeating Eddie Alvarez via TKO at UFC 205. McGregor's reign as the lightweight champion lasted until April 2018, although he was stripped of his featherweight title in November 2016.
AD Here (After Content)