Dell Curry is a former professional basketball player who had a notable career in the NBA from 1986 to 2002. He played for various teams, including the Utah Jazz, Cleveland Cavaliers, and Charlotte Hornets. The majority of his NBA journey was with the Charlotte Hornets, and after retiring, he returned to North Carolina to raise his family.
Dell Curry and Sonya Curry, his wife of 33 years, raised three children together, including their son Stephen Curry. However, in 2021, they made the announcement of their divorce, marking a significant change in their family dynamic.
Dell Curry Net Worth: Know about Dell's Son, Stephen Curry's Net Worth
Dell Curry has an estimated net worth of $8 million. He accumulated most of his wealth primarily through his successful basketball career spanning from 1986 to 2002. He played for multiple teams, including the Utah Jazz, Cleveland Cavaliers, Charlotte Hornets, Milwaukee Bucks, and Toronto Raptors. Notably, Curry was recognized as the NBA Sixth Man of the Year in 1994 and holds the record for being the all-time leading scorer for the Charlotte Hornets.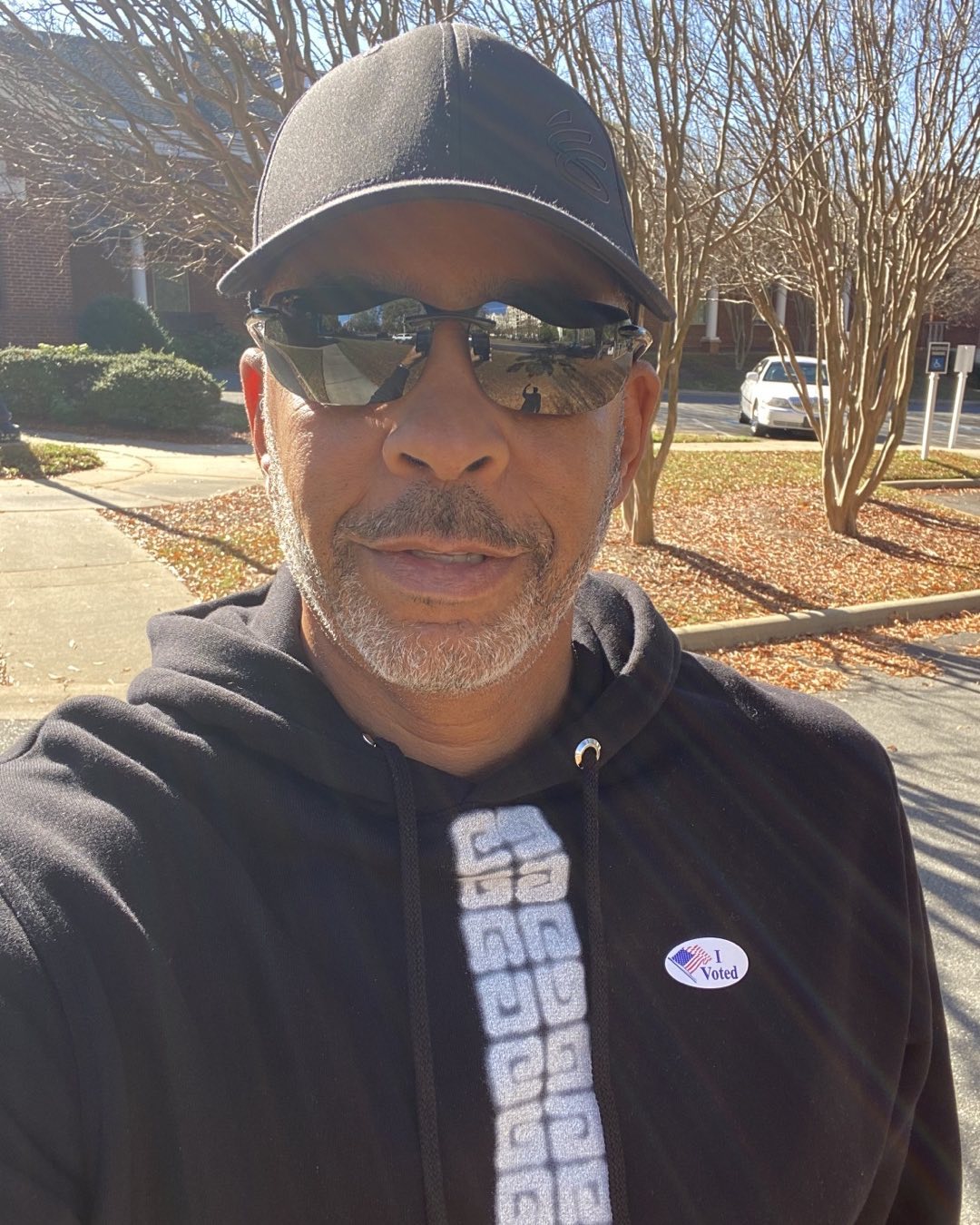 Dell Curry has an estimated net worth of $8 Million.
SOURCE: Instagram- wardell5
Dell's son, Stephen Curry has amassed a substantial net worth of $160 million. Stephen's earnings mainly stem from his lucrative NBA salary, which is estimated to be $48 million per year as of 2023. Additionally, he has secured significant endorsement deals with renowned companies such as Under Armour, Chase, Nissan Motor, Palm, Rakuten, and Infiniti, contributing an estimated $47 million in endorsement earnings. Stephen's business ventures, including his co-founding of Unanimous Media, a production company specializing in films, documentaries, and television shows, have further bolstered his net worth.
As a prominent NBA player and entrepreneur, Stephen Curry's combined income from his basketball career, endorsements, and business ventures has propelled him to a notable financial standing with an estimated net worth of $160 million.
Dell Curry Endorsement Deals and Career Earnings from NBA
Dell Curry accumulated the majority of his wealth through his successful NBA career, which lasted from 1986 to 2002. He played for various teams throughout his career, including the Utah Jazz, Cleveland Cavaliers, Charlotte Hornets, Milwaukee Bucks, and Toronto Raptors. Notably, Dell Curry achieved the distinction of being named the NBA Sixth Man of the Year in 1994 and holds the record for being the Charlotte Hornets' all-time leading scorer.
Dell Curry earned over $18 Million from his NBA career.
SOURCE: Instagram- wardell5
Based on available information from HoopsHype, Dell Curry's total earnings from his salary during his NBA career amounted to $19,252,000. However, there is no specific data regarding his endorsement deals or additional sources of income in the search results.
Dell Curry's Former Wife, Sonya Curry, and Their Children: How Many Siblings Does Stephen Curry Have?
Dell Curry was married to Sonya Curry. Together they raised three children, including their well-known son, Stephen Curry. The couple's marriage lasted for a remarkable 33 years before they announced their divorce in 2021.
Dell Curry congratulates his daughter on her birthday.
SOURCE: Instagram- wardell5
In addition to Stephen, Dell, and Sonya Curry have two other children. Seth Curry and Sydel Curry. Stephen's younger brother has also ventured into the world of professional basketball. He currently plays for the Philadelphia 76ers in the NBA, following in the footsteps of his father and older brother.
The Currys' youngest child, Sydel Curry, pursued a different athletic path and became a notable college volleyball player. She was born in 1994 and eventually found love in the basketball realm, marrying Damion Lee, who is also a professional basketball player.
Seth Curry was born on August 23, 1990, while Sydel Curry-Lee entered the world in 1994. The Curry family's athletic prowess and passion for sports have left a lasting legacy, with multiple members making their mark in their respective fields.
Dell Curry's former Wife, Sonya Curry Filed for Divorced: What was the Cause of Divorce between Stephen Curry's Parents
Dell and Sonya Curry's marriage came to an end in November 2021 after 33 years. While the exact reason for their divorce remains somewhat unclear, there have been allegations of infidelity and misconduct on Dell Curry's part. In June 2021, Sonya Curry filed for divorce, claiming that Dell's actions had provoked and justified her decision.
Stephen Curry with his wife Ayesha Curry.
SOURCE: Instagram- @stephencurry30
Reports have also surfaced suggesting that Jada Pinkett Smith, a close friend of Sonya Curry, may have played a role in the divorce proceedings. It has been speculated that Jada provided support to Sonya in opening up about her marriage. However, the extent of Jada Pinkett Smith's influence on the divorce remains uncertain and subject to interpretation.
Read about: Stephen Curry Injury Update: Cleared for Contact, Targeting for return
Dell Curry's Son, Stephen Curry Basketball Career Summary: Stephen's NBA Stats
Stephen Curry is a renowned professional basketball player, who currently showcases his skills as a member of the Golden State Warriors in the NBA. Born on March 14, 1988, in Akron, Ohio, Curry initially made his mark in college basketball, playing for Davidson College before being selected by the Golden State Warriors in the first round of the 2009 NBA draft. Since then, he has risen to prominence, solidifying his status as one of the league's most accomplished and beloved players.
Stephen Curry with Kevin Hart.
SOURCE: Instagram- @stephencurry30
Throughout his career, Curry has achieved remarkable success, winning three NBA championships with the Golden State Warriors and being honored as the NBA Most Valuable Player (MVP) on two occasions. He is widely recognized for his exceptional shooting prowess, consistently setting records for three-pointers made both in a season and in a single game.
As of 2023, Stephen Curry's NBA career statistics stand at 22,215 points, 4,857 rebounds, and 5,819 assists. His shooting percentages are equally impressive, boasting a career field goal percentage of 47.5%, a three-point percentage of 43.7%, and a free-throw percentage of 90.6%. In addition to his individual achievements, Curry has been selected to the NBA All-Star team eight times and has emerged victorious in the NBA Three-Point Contest on two occasions.
Read More: Who Is LeBron James' Mom? In Details About Gloria James's Married Life, Net Worth and Children
Dell Curry's Grandchildren: Know the details about Stephen Curry's Wife and Children
Stephen and Ayesha Curry are proud parents of three children: two daughters and a son. Their eldest daughter, Riley Elizabeth Curry, was born in 2012, followed by their second daughter, Ryan Carson Curry, in 2015. Their son, Canon W. Jack Curry, completed the family in 2018. It's worth noting that all three children share the unique trait of being born in the month of July, the same month the couple exchanged their wedding vows.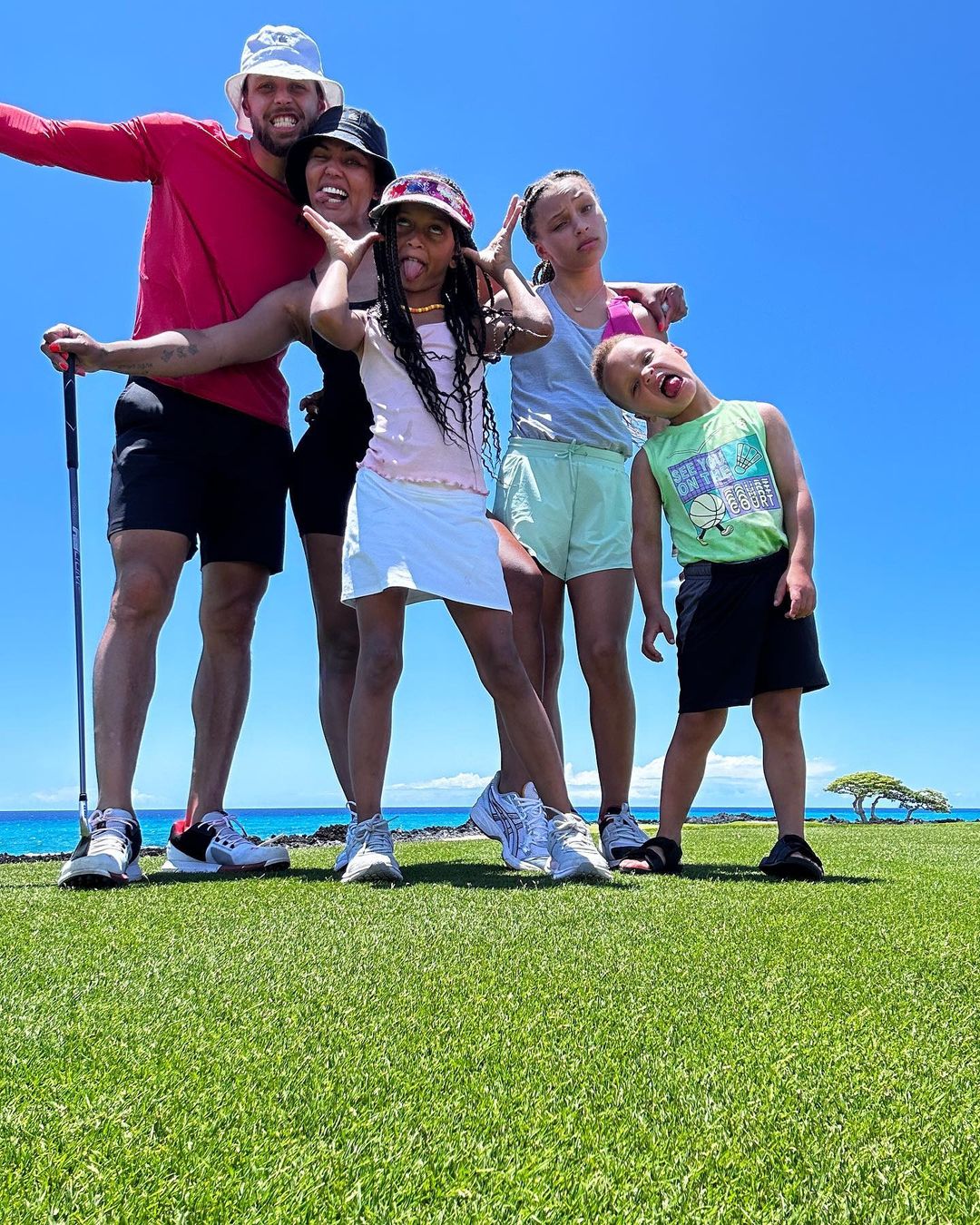 Stephen Curry with his family.
SOURCE: Instagram- @stephencurry30
The Curry children have captured public attention through their parents' social media posts, which frequently feature adorable photos and videos. Riley Curry, in particular, gained fame during the 2015 NBA playoffs when her charming and playful behavior during her father's post-game press conferences won the hearts of many. The Curry kids have become beloved figures among NBA fans, with their endearing moments' captivating audiences and further endearing them to the public.