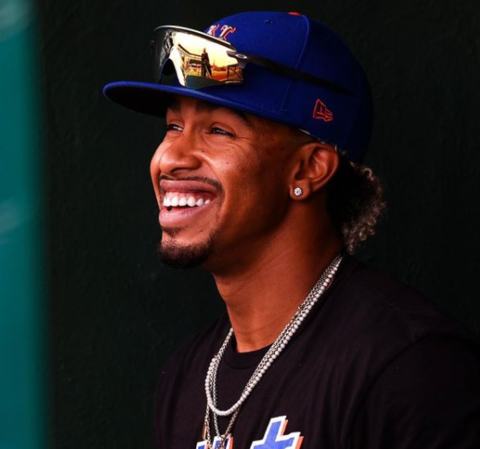 Francisco Lindor (originally Francisco Miguel Lindor) is a Puerto Rican professional shortstop for the New York Mets of Major League Baseball. He formerly played for the Cleveland Indians from 2015 to 2020. He was selected in the first round, eighth overall, in the 2011 MLB draft.
<>Lindor was born in Caguas, Puerto Rico on November 14, 1993. He batted over .300 in both his first two major league seasons. In 2016, he earned his first All-Star selection and Gold Glove Award. He placed second in the American League Rookie of the Year in 2015. He is the third of four children of Miguel Angel Lindor and Maria Serrano.
Fransisco Lindor's Net Worth and Salary
Sources report Francisco Lindor is currently grossing over $22.3 million in salary while playing for the New York Mets. He is also expected to receive over $34 million a year starting from next year until 2032. This is primarily because of his contract on March 31, 2021, which brought him a 10 year, $341 million worth extension with the Mets. The statement was backed by an MLB insider, Jeff Passan.
CAPTION: Francisco Lindor was the lone offensive spark for the Cleveland Indians in the 2018 ALDS, batting .364 with 2 home runs
SOURCE: Instagram
To put into perspective, if he continues his career's trends and has 628 plate appearances in 2021 for the Mets, he will be making approximately $52,595.54 per bat for the Mets over the next 11 years. Analysts also mention he has already seen a signing bonus worth $21million hitting his bank account. With his contract extension, Lindor has now emerged as the highest-paying shortstop in MLB.
This pen-to-paper agreement between Lindor and the Mets is the third richest deal in the history of Major League Baseball. He will also get $50million though deferred, which will be paid out $5million a year starting in 2032. Excluding his previous fortune, Lindor's net worth after the 2021 season is certain to be tallied over $43million. Add to that he is also subjected to receive several bonuses - something that an MLB is generally known to provide.
His haul is higher than Steph Curry's record of $43million salary in the NBA season 2021. Additionally, he gets a good deal of fees for promoting brands such as New Balance, Oakley, Gatorade, and Rawlings - all one way or the other adding to his mounting net worth.
Francisco Lindor's Wife
The wildly talented player at the plate and in the field, Lindor is currently engaged to his fiancee, Katia Kreguero. She is a food blogger and a vegan activist. The soon-to-be bride of Lindor, through her site, the common food bar, advocates for ending world hunger in a nutritious, plant-based, and allergy-friendly movement.
Francisco Lindor shares a daughter with his fiancee, Katia Kreguero. Lindor's new contract with the New York Mets represents the largest lump sum signing bonus payout in the history of the sport.
SOURCE: Instagram
With Kreguero, the Mets no 12 shares a daughter named Kalina, born, December 4, 2020. The couple is believed to have started dating in late or mid-2020. Kreguero announced her love for the baseball star on November 14, 2020, through her official Instagram account.
Posting series of images of herself and her boyfriend, she wrote,
"Happy birthday to the love of my life! Thank you for infecting me with your joy and for making this world a better place. I wouldn't want to do life with anyone else. Here's to many more years of adventure by your side. I love you."
The pair got engaged on December 27, 2020. The wedding is expected to take place between November and December of the year, 2021.
Before Kreguero, Lindor was reported to having a relationship with a woman named, Nilmarie Huertas.
Francisco Lindor's Career
Lindor was named to the USA Today All USA high school baseball team. Although signed by the Indians, Lindor would end up starting his professional career with the Short-Season A New York Penn League Mahoning Valley Scrappers during the 2011 season.
After appearing for the Scrappers in five games he was assigned to the Lake County Captains of the Class A Midwest League. In 122 games for Lake County, he had a .257 batting average with six home runs, 42 RBIs, 33 extra-base hits, and 27 stolen bases.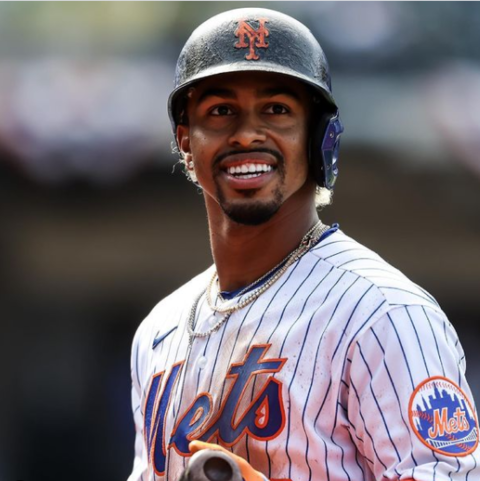 Francisco Lindor relocated to Central Florida at the age of 12, with his father, stepmother, and youngest sibling, and was enrolled at the Montverde Academy prep school.
SOURCE: Instagram
From 2013 to 2015, he split his time playing for the double-A and the triple-A, teams like the Akron Aeros, Carolina Mudcats, and the Columbus Clippers. On June 14, 2015, he was selected to the active roster of the Cleveland Indians. Playing for the Indians, he became the AL Rookie of the Month and finished the 2015 season with a .313 batting average, 12 home runs, and 51 RBIs.
He finished the 2016 season with a .301 batting average, 15 home runs, 78 RBIs, 19 stolen bases, 15 sacrifice flies, and 30 doubles in 158 games for the Indians. That season saw him being named a Gold Glove Award Finalist in the AL Shortstop position along with José Iglesias and Andrelton Simmons. In 2017, he hit his first career grand slam and overall batted .273 with 33 home runs and 89 RBIs in 159 games. For the 2018 season, he batted. 277 and was third in the league.
He also won two AL Player of the Week Awards and one AL Player of the Month. He scored a total of 15 home runs in 2018 and became the fourth major league in history to produce at least two doubles and two home runs in a single game twice in one season, following Rafael Palmeiro, Jim Edmonds, and Adrian Beltre. He also hit a 3 run walk-off home run in the 9th inning vs the Minnesota Twins for a 5-2 victory.
In 2020, he batted .258 with eight home runs and 27 RBIs in 60 games. On January 7, 2021, Lindor was traded to the New York Mets for Amed Rosario, Andres Gimenez, Josh Wolf, and Isaiah Greene. On April 21, 2021, he recorded his first home run with the Mets off of pitcher Zach Davies in the first inning.