American former college and professional football player Channing Crowder played as a linebacker in the NFL for six seasons during the 2000s. He professionally played for Miami Dolphins and wore jersey number 52.
Despite retiring as an American football player, Crowder has not left this field, as he is currently working as co-host of Hochman & Crowder and The Pivot together with Fred Taylor and Ryan Clark. Apart from that, he is also recognized as the son of Randy Crowder, a former American football defensive lineman in the NFL.
Channing Crowder Is Married to His Wife, Aja Crowder
Starting with his love life, Crowder is a married man who lives a blissful life with his wife, Aja Crowder. His wife is widely known for her appearance in a TV reality show called Baller Wives. Not only that, but Aja was also a tennis player during her high school period who played as Division 1 Athlete while at Howard University.
Channing Crowder is married to his wife
SOURCE: Instagram @officialchanningcrowder
According to Sportskeeda, the Crowder pair got married in the year 2011. As a married couple for over a decade, they have also given birth to children. Channing and his wife are blessed with three kids named Channing Crowder III, Ava, and Chaz Lee.
See This: Brandon Spikes
How Much Is Crowder's Net Worth?
Well, the former American football player has taken massive cash as he has played professionally for multiple teams. Throughout his professional career, Crowder had impressive deals with professional teams, which have indeed increased his income.
According to some online sources, Crowder may have a massive net worth of around $5 million. Having such a vast net worth, we can say that Crowder lives a lavish life, and his fantastic lifestyle can be explored by following him on Instagram as @officialchanningcrowder.
Channing Crowder lives a lavish life
SOURCE: Instagram @officialchanningcrowder
Currently, he is also the co-host of The Pivot with Taylor and Ryan Clark, which will help him increase his fortune.
Early & Professional Career Explored
Moving into his career, the Pennsylvania native went to North Springs High School in Sandy Springs, Georgia, and he was also regarded as one of the essential linebackers on his team. As a senior, Crowder registered 114 tackles in 2001 with 7.5 sacks. In 2001, he was team MVP and also won other honors.
Later, Crowder attended the University of Florida in Gainesville, Florida. He played for coach Ron Zook's Florida Gators football team in 2003 and 2004. As a freshman in 2003, he played in 11 games with nine starts.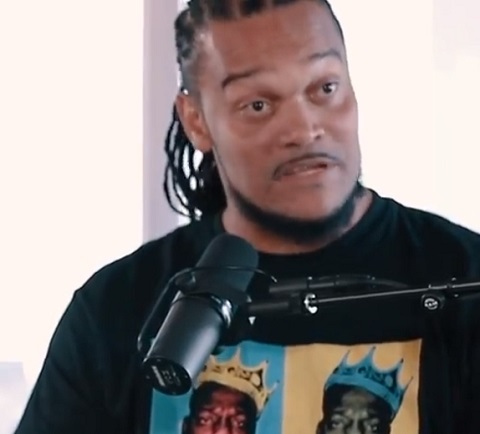 Channing Crowder hosting a podcast
SOURCE: Instagram @officialchanningcrowder
His college career was also impressive, and he was known as a first-team All-SEC selection and an ESPN All-American. Finally, his professional career started when the Miami Dolphins drafted him in the third round with the 70th overall pick of the 2005 NFL Draft. In July of the same year, Crowder signed a four-year contract with the team.
His first career interception came on December 6, 2009, in a match against the New England Patriots. Later, he retired, and now, Crowder is the co-host of The Pivot with Taylor.
Read More: Reggie Bush
Who Is His Father? More on His Family Life
Born on December 2, 1983, Randolph Channing Crowder Jr. grew up in State College, Pennsylvania. His parents are Randy Crowder and Pauline Pope. Also, Crowder was raised alongside his two sisters named, Dacia and Alanna.
Channing Crowder is a family man
SOURCE: Instagram @officialchanningcrowder
As said earlier, his father, Randy, is a retired American football defensive lineman in the NFL who played three seasons with the Miami Dolphins and three with the Tampa Bay Buccaneers.