Personal Info
Date of Birth

Age

18 Years Old

Famous Name

Luka Romero Bezzana

Country Mexico MX
Facts
Father

Diego Adrian

League Name

Serie A

Relationship Status

Single

Weekly wage

220 Euro

Endorsment brands

Nike

Father Nationality

Argentine

Market Value

1M Euro

Birth Name

Luka Romero Bezzana

Net Worth

$0.5M

Mother Nationality

Argentine

Currently Married

Unmarried

Siblings

Tobias Romero

Salary

11,440 Euro

Birth Country

Mexico

No. of Siblings

1

Past married if any

Unmarried

Famous Name

Luka Romero

Children

No

Horoscope

Scorpio

Position in Team

Attacking Midfielder

Nationality

Argentine, Spanish

Current team

Lazio

Affair with

Unknown

Girlfriend

Unkonown

Current City

Rome

Religion

Christian

Profession

Football Player

Is played fifa word cup 2018

No

Squad No

18

Started career as

Football Player

Caps

8

World Cup Game

Not Played

Currently Club

Serie A

Coworker

Patryk Dziczek

Coworker Salary

239,200 Euro
Luka Romero is an Argentine professional football player playing for Societa Sportiva Lazio, Football Club, known as SS Lazio, which is an Italian professional football club based in Rome, Italy. Luka also plays for the Argentine national team and has earned eight International caps as an underage player.
Luka Romero plays from an attacking-midfield position. Since Luka's debut in football, Luka has played in diverse football clubs in different regions. Luka currently plays in the Italian highest football league, Serie A. For his current team, SS Lazio, he wears jersey number 18. Luka Romero is also one of the embellished players of the Argentine national team.
Luka's salary and net worth details
SS Lazio's midfielder, Luka Romero, started playing football professionally in 2020. played for three teams during his two-year, trained football career. According to salarysport, Luka allegedly earns £11,440 per year and £220 per week playing football for his present club SS Lazio. The transfer market currently estimates Luka's value to be £1.00 million. In 2022, Jong's net worth is $0.5 million. Luka's highest market worth as of now is £1.00 million.
Luka playing for Argentina
SOURCE: [email protected]
The highest earning player in 2022 for SS Lazio is Patryk Dziczek from Poland who earns £249,600 per year with £4,800 per week as a professional midfielder. Patryk is followed by Croatian midfielder Toma Basic making £239,200 per year with £4,600 a week. Additionally, Luka makes money through various endorsement and sponsorship deals. Luka is endorsed by Nike sportswear.
Also, read the biography, net worth, and relationship status of Horst Hrubesch.
Relationship Status: Single
Luka Romero is a single athlete as of now. When it comes to his idealistic situation, Luka Romero is quiet and introverted by nature. Due to Romero's reclusive personality, the Argentine sportsman has kept his romantic life a mystery. Since Romero has never been recorded as dating anywhere, it is difficult to demonstrate his present romantic situation.
Luka with Leo Messi
SOURCE: [email protected]
Romero could be seeing someone else and holding off on telling them till the time is right. Because Romero is still preoccupied with his career, Romero might not have the time to socialize. Despite the absence of details, Luka Romero might not be in a relationship.
Who is Luka Romero? Personal Details
Luka Romero Bezzana better known as Luka Romero was born in Durango City, Mexico, on November 18, 2004. Luka's star sign is Scorpio. Luka is 17 years old as of 2022. Luka is 5 feet 5 inches tall and weighs over 65.0 kg. Luka spent most of his childhood in the Balearic Islands. The defender from FC SS Lazio holds Spanish and Argentine citizenship and is an Argentine national.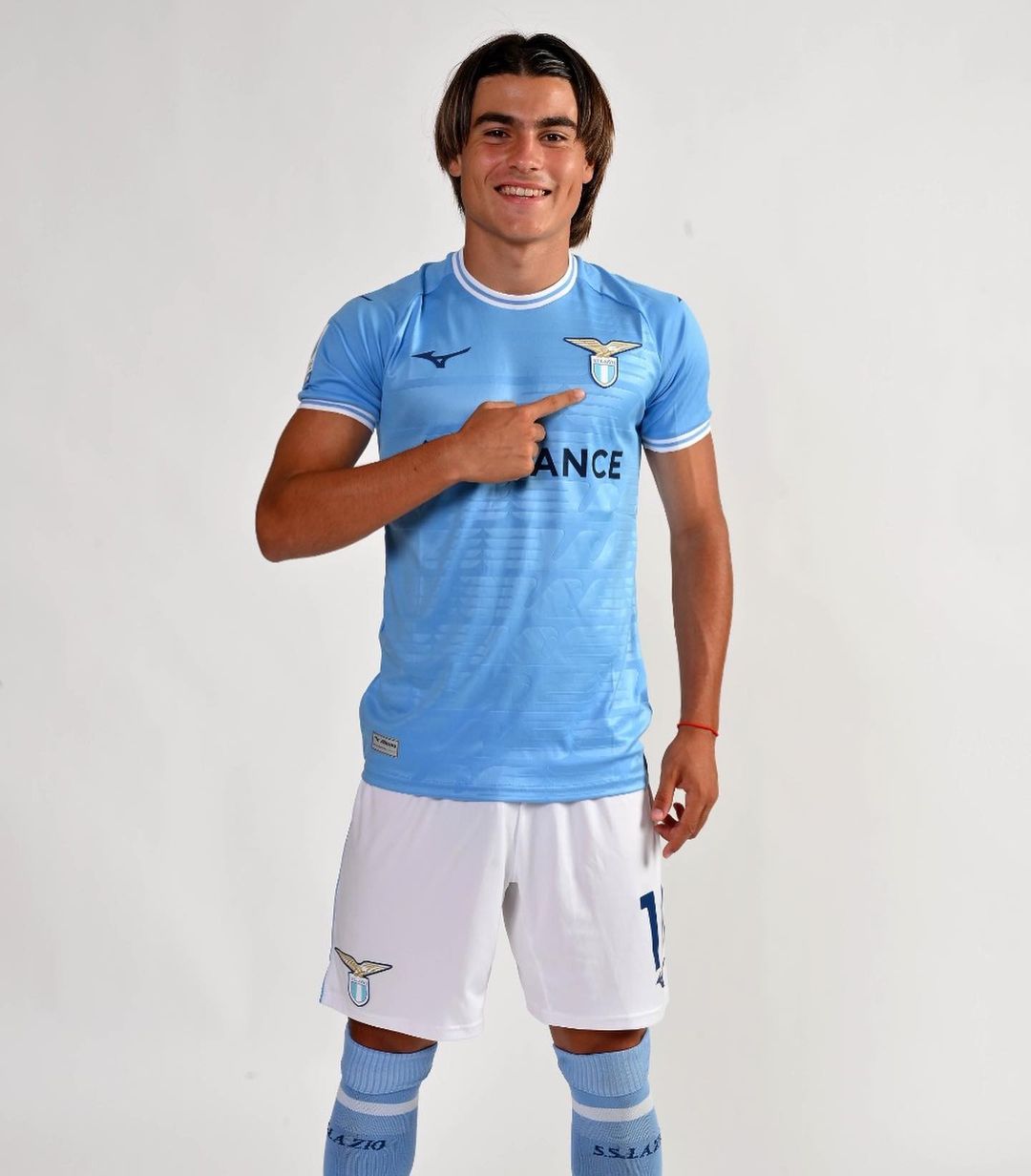 Luka Romero
SOURCE: [email protected]
Luka went to a school that lies in the Balearic Islands. Luka attended educational facilities and institutes there as well. Both of Luka's parents were born in Argentina. Luka's father's name is Diego Adrian Romero Oivadis and he was also a professional footballer. Both of Luka's parents are of Argentine nationality and South American ancestry. Luka Romero also has a twin brother named Tobias, who is also a football player. Tobias Romero plays as a goalkeeper.
You may uncover a gracious range of sports information, buzz, and love concerns on Playerswiki.