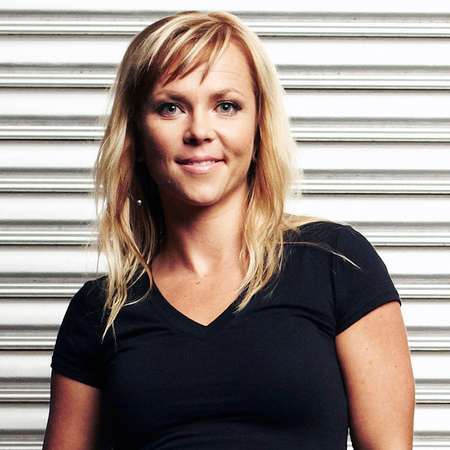 Facts
Birth Name

Jessi Combs

Birth Place

Rapid City, South Dakota

Famous Name

Jessi Combs

Net Worth

$ 1 million

Nationality

American

Ethnicity

White

Currently Married

N/A

Affair with

Chris Jacobs

Boyfriend

Chris Jacobs
Jessica Combs a.k.a. Jessi Combs was an American professional racer, television personality, as well as metal fabricator. From 2005 to 2009, she co-hosted the Spike TV show Xtreme 4x4 for more than 90 episodes.
Aged 39, Combs died in a crash of a jet-powered high-speed race car in southeastern Oregon while attempting to set a land speed record, on August 27, 2019.
Survived With A Net Worth Over $1 million
Jessi Combs was successful in her professional career whether it came as a television host, racer or metal fabricator. Her dedication and hardworking had paid recognizable salary to her. Her estimated net worth is around $1 million. She has a large number of fans on social networking sites.
Jessi Combs
SOURCE: Fox News
She also proved herself as a successful brand representative. She is a brand ambassador of brands named: Warn Industries, LINCOLN ELECTRIC, CRC INDUSTRIES, AND THE REAL DEAL. She also published her book named "Joey and the Chopper Boys" in 2015.
Relationship Details
Jessi relationship status was single before her death. However, once she was also rumored for being a lesbian. Later she refuted the rumors.
She has a countless number of fans from around the world. Her fans want to find out about her marriage, affair, spouse, and children. As per the reports, she was once married to Lan Johnson with whom she worked as a co-host of the show, Xtreme 4x4.
Later, she dated Chris Jacobs. She met him on the set of Overhaulin. After their first meeting, they fell in love with each other.
Death
Racecar driver Jessi Combs died in a crash during an attempt to break the land-speed record, on 27th August 2019. According to the source, Combs was attempting to hit 619 mph, Autoblog reports.
Jessi Combs
SOURCE: Global News
In a statement on her death, the family of the "fastest woman on four wheels" stated that Combs' "most notable dream was to become the fastest woman on Earth, a dream she had been chasing since 2012."
Also Read: Justin Shearer
Life Before Fame
She was born on July 27, 1983, in Rapid City, South Dakota that lies in the United States of America. She was an American and was of white ethnical background. Her birth sign is Leo.
Just after completing her graduation from Wyo Tech in the Collision & Refinishing Core program, Jessi Combs was appointed to the job by WyoTech marketing department. She got the responsibility along with another student to build a car for the iconic SEMA Show in Las Vegas. Due to her strong skill and small fabrication shop in California, she made her appearances in various television series too.
Also Read: Lewis Hamilton
Career
Later, she got associated with many blue-chip organizations and brands to accomplish the highest quality of work. Later, she enhanced huge popularity for hosting the reality television show. She hosted a reality television show for four years.
In 2012, she was appointed as a co-host of the new season of Discovery Channel Show "Overhaulin". Moreover, she has also earned a huge recognition from racing in a wide range of events. Before becoming a prominent racer, she was trained for driving in multiple forms such as Drifting, Stunt Driving, and Performance Racing.
Jessi Combs is one of the most influential names in the world of media and racing. She is the woman who is outstanding in her work as the metal fabricator.