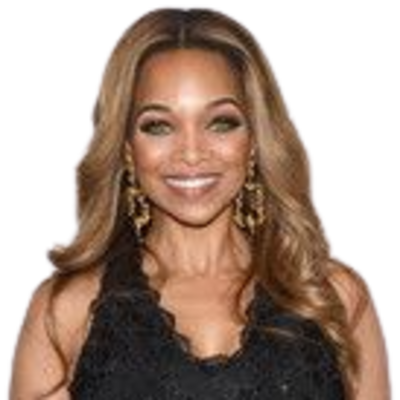 Personal Info
Date of Birth

Age

52 Years Old

Famous Name

Country United States US
Facts
Father

Mildred Southall

Relationship Status

divorced

No. of Twitter Followers

18.5K

First Name

Patricia

Fiance

No. of Instagram Followers

140K

Father Nationality

American

Mother

Henry Southall

Wikipedia

Engaged Person Name

Property Status

house

Last Name

Smith

Birth Name

Patricia "Pat" Annette Smith

Net Worth

$1 Million

Mother Nationality

American

Facebook

https://www.facebook.com/treasureyou/

Currently Married

Emmitt Smith

Twitter

https://mobile.twitter.com/patsmithty

Siblings

Pam Southall

Married to

Birth Country

United States

No. of Siblings

2

Past married if any

Martin Lawrence

Instagram

https://www.instagram.com/patsmithty/

Famous Name

Pat Smith

Children

Jasmine Page Lawrence, Emmitt Smith IV, Skylar Smith

Divorce

yes

Horoscope

Sagittarius

House Location

Dallas, Texas

House Price

$2.2M

Nationality

American

Ethnicity

Sponsors

Religion

Christians

Profession

Actress, activist,

Famous for

Winning the Miss Virginia US in 1993 and coming second in the Miss USA in 1994

Started career as

Model

Height

165

University attended

Madison University Read

School attended

Western Branch High
Patricia Southall was previously married to Emmitt Smith, who is a well-known retired American football player and a member of the Pro Football Hall of Fame. She is also the founder and spokesperson of Treasure You, an organization that aims to empower women. Prior to her marriage with Smith, she was married to comedian Martin Lawrence.
The son of Patricia Southall and Emmitt Smith; E.J. Smith, has been named to the watch list for the Doak Walker Award in 2022. Meanwhile, Southall, who is a former beauty pageant contestant, serves as a spokesperson and presenter in addition to being a devoted mother.
From a Christian Upbringing to a College Leader: The Early Years of Patricia Southall
Patricia Southall, popularly known as Pat, was born on December 17, 1970, in Chesapeake, Virginia. She is currently 52 years old and belongs to the zodiac sign of Sagittarius. Pat has a twin sister named Pam Southall, and they were brought up in a Christian family. Her parents were Mildred Southall and Henry Southall.
Patricia Southall photostream
SOURCE: Pinterest
Pat attended Western Branch High School and later pursued Journalism at James Madison University, where she actively participated in various activities like SGA president, Student Governor Association, and Miss Madison. She was also a member of the Delta Sigma Theta Sorority during her college days.
Unfortunately, during her college years, Pat's mother was diagnosed with breast cancer, which eventually led to her demise. Pat and her sister Pam took care of their father during this difficult time. Despite the challenges, Pat has many fond memories with her family, and one of them was working together on their family farm. As children, Pat and Pam helped their father cut grass and bag peanuts, which brings back nostalgic memories for her.
Patricia Southall's Diverse Sources of Income and Entrepreneurial Success
Patricia Southall's estimated net worth is $500,000, which may not be the actual sum she holds. She has earned the most from her acting career and has also participated in numerous charitable works. Patricia is also the CEO of Pat Smith Enterprises, which is a motivational speaking and activism brand and earns a significant amount of money from it.
Patricia Southall featured with Emitt Smith
SOURCE: Pinterest
Apart from her acting career, Patricia has also earned a considerable amount of money through her motivational speaking brand, where she delivers speeches to inspire and motivate people. She has published several books and has received numerous awards and titles, which has further boosted her income. Patricia's financial status may be much higher than her estimated net worth due to her various sources of income.
As the CEO of Pat Smith Enterprises, Patricia earns a significant amount of money through the brand's various activities. The brand focuses on empowering and motivating people to achieve their goals and has become a significant source of income for Patricia. Her dedication and passion for motivational speaking and activism have contributed significantly to her financial status, making her a successful entrepreneur in her field.
From Love to Friendship: The Story of Patricia Southall and Martin Lawrence's Co-Parenting Relationship
Patricia had two romantic relationships in the past, with her latest one ending. She met her ex-husband, Martin Lawrence while working at Douglas Wilder's Media Office. They eventually got married on January 15th, 1995, in front of 600 guests at the Norfolk Waterside Marriott Hotel.
Patricia was married to Martin
SOURCE: Pinterest
A year later, they had a daughter named Jasmine Paige Lawrence. Unfortunately, the couple split up in September 1996 due to Martin's infidelity, and he filed for divorce, asking for custody of their daughter. Despite this, the two have remained on good terms and co-parent their daughter.
In summary, Patricia was in a relationship with Martin Lawrence, whom she met at work. They got married and had a daughter, but the marriage ended due to Martin's infidelity, and he requested custody of their daughter. Despite this, they have maintained a healthy friendship for the sake of their daughter.
Love, Family, and Separation: A Look into Emmitt Smith and Patricia Southall's 20-Year Relationship
After Patricia's divorce from Martin, she met Emmitt Smith at the Aruba music competition, and they started dating long-distance. They got engaged at Smith's 30th birthday party and later got married at the Dallas First Baptist Church in April 2000. The couple had difficulty conceiving, but they eventually had three children: Emmitt IV, Skylar, and Elijah Alexander James Smith.
Emmitt Smith weds Miss Virginia USA, beauty queen, Patricia
SOURCE: Twitter @Amir Alhaj
After 20 years of being together, Emmitt and Patricia announced their separation in 2020. They shared a statement on Instagram saying that after much contemplation and prayer, they had decided to separate. They plan to continue to co-parent their children and remain friends, working together in the best interests of their family, community, and businesses. They requested privacy as they move forward into the next chapter of their lives.