Zarrukh Adashev is a professional Uzbeki UFC Flyweight Fighter also known as "The Lion." The 2x WKU kickboxing World Champion, Zarrukh holds a 16-3 pro kickboxing record.
Adashev is a professional mixed martial artist with a 4-3 pro MMA stat. The incredible athlete is the 38th ranked Flyweight Fighter.
Early Life (Childhood, Birthplace)
Zarrukh was born to a Uzbeki couple in Samarqand, Uzbekistan on July 29, 1992. The 29-year-old athlete completed his schooling in Samarqand.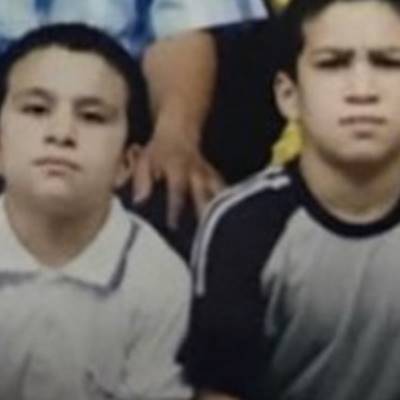 Zarrukh Adashev and Shokhrukh Adashev
SOURCE: Instagram @zarrukh_adashev
He spent his childhood enjoying and learning with his big brother Shokhrukh Adashev. Both siblings were massively interested in kickboxing.
Adashev Brothers started kickboxing training at the early stages of their lives. However, their careers didn't fly until they decided to shift to the United States.
Career ( Start, Record, Fights)
The Lion started his fighting journey from the WKA World Championship 2012 where he got 2nd rank. Later in 2013, he started his professional kickboxing career and MMA.
He is in UFC Flyweight Divison as of now. The magnificent athlete has fought with famous fighters of the game. Adashev has faced Tyson Nam and Ryan Benoit in the UFC. He won against Benoit, but he could not win against Nam.
Awards and Honours
Adashev is called "The Lion" in the UFC. He is indeed an athlete having the dominance of a lion. He has won Asian Championship and International Championship(2 times).
CAPTION: Zarrukh Adashev Champion
SOURCE: Instagram @zarrukh_adashev
He is a 2x WKU kickboxing World Champion. Also, he holds the professional MMA stat of 7 matches with a 4-3 win-loss ratio.
Net Worth (UFC Salary, MMA Earnings, Investment)
Zarrukh Adashev is currently signed to UFC Flyweight Division. He has made thousands of dollars from his MMA career. He makes an average of $150,000 from his fights. He has been involved in 7 MMA matches until now with 4 wins and 3 losses. Despite the losses, the amount he gets is whopping.
From his most recent fight with Ryan Benoit, he earned about $50,000.
Zarrukh Adashev and Timur with BMW
SOURCE: Instagram @zarrukh_adashev
With his career earnings, Zarrukh has bought a BMW car. It is one of the most luxurious cars in the world. From this, you can have an idea about Adashev's net worth. He is associated with BUKA Boxing, a sportswear and equipment brand. The sponsorship pays him thousands of dollars too. He also owns a fitness gym.
Overall, the net worth of Zarrukh Adashev is estimated to be around $5 million - $10 million.
Read More: Movsar Evloev
Family

Zarrukh has a brother named Shokhrukh Adashev. Both brothers are MMA Fighters. They train together and have an unbreakable bond with each other.
The Adashev brothers are not seen with their parents. Because their parents don't like publicity.
Zarrukh Adashev and Shokhrukh Adashev training
SOURCE: Instagram @zarrukh_adashev
The fighter brothers enjoy weekends and have fun together. From going out to eat in restaurants to driving around New York City, they are living like kings.
Zarrukh Adashev Relationship Status (Marriage, Kids)
Zarrukh is already married. He along with his wife live in their house in New York City. The romantic couple has three cute daughters.
He loves to play and have quality time with his children together. Even before the marriage, there were no rumors about the MMA fighter dating anybody other than his wife.
Zarrukh Adashev and his three cute daughters (one daughter sleeping in the stroller)
SOURCE: Instagram @zarrukh_adashev
Zarrukh's recently defeated Ryan Benoit in the 3rd round within 5 minutes. Ryan holds a 10-8 win-loss ratio, whereas Adashev has a 4-3.