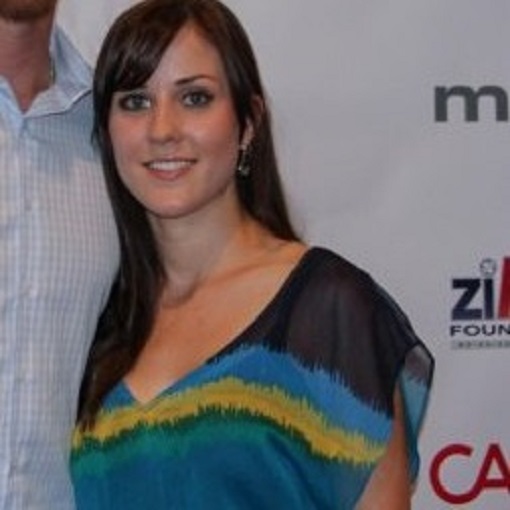 Facts
Birth Name

Rachel Lackey

Birth Place

Fort Worth

Famous Name

Rachel Lackey

Nationality

American

Ethnicity

White

Profession

Real Estate Agent

Currently Married

Yes

Married to

Stephen Strasburg m. 2010

Children

Two
Rachel Lackey is the wife of an American professional baseball pitcher, Stephen Strasburg who is signed to the Washington Nationals of Major League Baseball (MLB). The 2009 MLB draftee was Washington's first pick who made his major league debut in 2010 and is a three-time All-Star.
All know about pitcher Stephen Strasburg, so, here we brought his wife, Rachel Lackey. a real estate realtor. To sum herself in 5 words she is; wife, mom, energetic, loud, sports fanatic. Scroll Down!!
Who Is Rachel Lackey?
Popular as Stephen Strasburg's wifey, Rachel Lackey was born and raised in Fort Worth and except for her four years of college has lived here her entire life. She was an athlete in school as she played water polo in high school.
She grew up surrounded by real estate. Her father does commercials so it made sense that fresh out of college she began her very first job in real estate 12 years ago. She is a real estate realtor. She spent her intial year in real estate managing properties at the Ballpark in Arlington and selling houses to professional athletes.
Married To Stephen Strasburg
Strasburg and Lackey were college sweethearts: they met while attending San Diego State University. It's not clear who approached first but the duo dated for 18 months before Strasberg popped the question. They married basically right out of school. Their wedding ceremony was held on 9th January 2010 near Strasburg's San Diego home. The bride wore a strapless white lace gown; her bridesmaids wore fuchsia.
Stephen Strasburg and his wife Rachel Lackey at their w
SOURCE: sellingthefort
Due to the wedding, her husband got a pass to skip out on his first batch of offseason publicity appearances to accommodate the wedding and subsequent honeymoon to Hawaii. Further, Strasburg missed out on Nationals Rookie Career Development Program,
Winter Caravan and Natsfest. General manager Stan Kasten was quick to defend the decision. He said to the Washington Post, "He was really disappointed to miss Fanfest, but personal stuff takes precedent, obviously. He's already committed to attending next year's Fanfest."
Mother Of Two
In October 2013, Lackey and her husband welcomed their first child, a daughter. After the birth of little baby girl, Reagan, Strasburg talked about how his priorities changed.
Rachel Lackey's Husband and two daughters
SOURCE: wusa9
He said, "The priority of being a good dad is more important to me. I think looking back, maybe I did put a little too much emphasis on baseball. Maybe it wasn't my only thing I was worried about. But it was definitely higher up there than I thought it was."
Their second daughter was born in April 2017.
Resides In Washington
After Strasburg re-signed a 7 year / $245,000,000 contract with the Washington Nationals, he scored a house in Washington. However, details about the real estate property are yet to discloed. Back in 2019, the couple listed their San Diego estate (Spanish-style bungalow) for $1.325 million which features a four-bedroom, five-bathroom.
In 2021, Strasburg will earn a base salary of $35,000,000, while carrying a total salary of $35,000,000. Strasburg's adjusted salary with the Washington Nationals is $23,571,429. Overall, he has summoned $105,505,158 from 12 seasons in the MLB.
Stay Tuned With Playerswiki