Personal Info
Date of Birth

Age

84 Years Old

Famous Name

"the Big O"

Country United States US
Facts
Father

Bailey Robertson

League Name

Milwaukee Bucks

Relationship Status

married

Weekly wage

Points

26,710

First Name

Oscar

Endorsment brands

Past Team

Cincinnati Royals

Father Nationality

American

Market Value

Rebounds

7,804

Mother

Mazell Robertson

Wikipedia

https://en.wikipedia.org/wiki/Oscar_Robertson

Last Name

Robertson

Birth Name

Oscar Palmer Robertson

Net Worth

$200,000

Mother Nationality

American

Facebook

2022 Club

Currently Married

Yvonne Crittenden

Current Club Jersey Number

12

Twitter

Siblings

Henry Robertson, Bailey Robertson Jr.

Salary

$ 4,00,000

Married to

Yvonne Crittenden

Birth Country

United States

No. of Siblings

2

Endorsement earnings

First Club Name

Cincinnati Royals

Past married if any

Famous Name

The Big O

Children

Tia Elaine Robertson, Shana Yvonne Robertson, Mari Robertson

Divorce

Career Earnings

Contract

Wife profession

Horoscope

Sagittarius

House Location

Position in Team

Point guard

Wife nationality

American

Date

November 24

First Club Join Date

1960

Wife working for

Nationality

American

Current team

Affair with

Ethnicity

Awards

NBA champion (19710, NBA MVP (1964), 12 x NBA All-Star, NBA Rookie of the Year (1961), 2x Helms College Player of the Year, 3x UPI College Player of the Year, 3x NCAA season scoring leader, Mr. Basketball USA (1956)

Current City

Charlotte, USA.

Religion

Christians

Contract ending date

Profession

Basketball Player

Started career as

Basketball Player

Show

University attended

University of Cincinnati

School attended

Crispus Attucks High School

Alumni
Oscar Palmer Robertson is a former basketball player nicknamed "the Big O" who previously played as a point guard for the Cincinnati Royals and Milwaukee Bucks. Robertson co-captained the 1960 Olympic team, which won the Gold Medal.
Oscar Robertson was born on November 24, 1938, in Charlotte, Tennessee, U.S. Robertson had to deal with poverty from the day of his birth. Oscar's parents moved to Indianapolis 18 months after his birth, where Robertson grew up with his siblings in a segregated housing project. He starred in collegiate and professional playing events and represented the U.S. in the 1960 Rome Olympics.
Oscar Roberts Joked About Himself On Being Married For Too Long
Oscar Robertson met his wife, Yvonne Crittenden, at the University of Cincinnati for the first time. The love birds dated for two years, and Yvonne, a pianist, was perfect as Robertson's lifetime partner.
Oscar Robertson with his wife Yvonne Crittenden
SOURCE: AmoMama
In the year 1960, Yvonne and Oscar officially tied the knot right after Oscar's graduation. They married at the Carmel Presbyterian Church, where their family and friends attended their wedding.
Oscar Robertson satirically said that his life had been "dull" and had been "married to the woman for a long time."
Oscar Donated His Kidney To One Of His Daughters
Oscar's altruistic nature helped him in his professional and personal life. Oscar Robertson and his wife, Yvonne Crittenden, were blessed with 3 beautiful daughters Tia Elaine Robertson, Shana Yvonne Robertson, and Mari Robertson.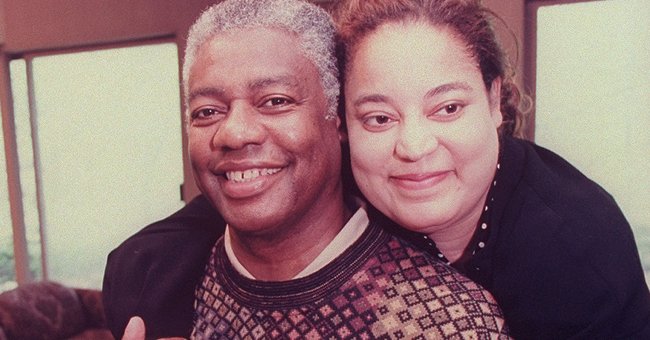 Oscar donated his kidney to Tia Elaine Robertson
SOURCE: AmoMama
Oscar is a man who lives for his family, and Robertson himself stated that he is willing to do anything for the welfare of his family. The big O's daughter Tia Eliane Robertson suffered from Lupus related kidney failure. Oscar Robertson's second eldest daughter Shana Yvonne Robertson was willing to provide her kidney for her elder sister Tia, but her dad purposed that he would provide it for her.
Oscar Robertson underwent a 6-hour transplant procedure and saved his eldest daughter's life. Robertson has since been an honorary spokesman for the National Kidney Foundation.
Oscar Robertson's Net worth
Oscar Robertson is a humanitarian and a professional basketball player. Robertson is one of the oldest living former players of The NBA. Before 1976, players weren't paid lavishly as they were overpowered and controlled by clubs.
Oscar's net worth as of 2023 is $200,000, Robertson founded a chemical factory called Orchem in 1981, but his business got bankrupt in 2012. He has a loan of $2.4 Million that he needs to pay to a bank.
The 84-year-old launched an auction to raise funds by selling his most prized basketball memorabilia, including his 1971 NBA championship ring, his Basketball Hall of Fame ring and induction trophy, plus all 12 NBA All-Star rings.
Read Also: C. J. Williams and Lloyd Pierce
Oscar Robertson Had To Deal With Racism From Young Age
Oscar Robertson was introduced to basketball early because it was known as the "poor kids' game." Oscar played basketball using tennis balls and rags wrapped with rubber bands and tossed them into the peach basket at the back of his home. Robertson had to deal with verbal abuse and was refused to be served at hotels and restaurants by the racists.
Oscar Robertson played for Cincinnati Royals
SOURCE: Quora
The then mayor of Tenessee didn't let a segregated educational institute named as Crispus Attucks High School celebrate their winnings inside the town. The reason was that the mayor didn't want African-Americans to gather huge crowds.
In 1956 Oscar Robertson became an even major target for racists when he became the first black player on the University of Cincinnati Bearcats basketball team 1957 and played in basketball competitions. The Ku Klux Klan threatened Oscar, and he wasn't even treated like a human being on road trips during university basketball competitions. Know more about Oscar Robertson and his story about racism.
Oscar Robertson's Professional Career
Oscar Robertson played point guard and forward with Terry Dischinger. the U.S. team won its nine games by a margin of 42.4 points. Robertson was the team's leading scorer and helped team U.S to achieve a gold medal in the Rome Olympics. After the 1960 Rome Olympics, Oscar Robertson, with great players like Jerry Lucas and Walt Bellamy, later played in The National Basketball Association.
The Cincinnati Royals drafted Robertson. On his debut, he recorded 21 points, 12 rebounds, and 10 assists in a 140–123 win over the visiting Lakers. With a towering height of 1.96 meters and weighing 200lb, Oscar was like the great wall of china for most opponents. Oscar Robertson was the record holder of most triple-doubles during the regular season with 41 triple-doubles until Russel Westbrook broke it after half a century.
In Oscar's rookie season, he scored 30.5 points, 10.1 rebounds, and 9.7 assists on average and was awarded NBA rookie of the year. Oscar Robertson was named the 1961 NBA All-star game Most Valuable Player. Robertson became the first player to achieve a triple-double in the 1961- 1962 season with 30.8 points, 12.5 rebounds, and 11.4 assists.
Oscar Was Traded To
Milwaukee Bucks
Oscar Robertson became the only player to win the NBA MVP from 1960 to 1968 other than Bill Russell and Wilt Chamberlain. Robertson had great stats and averages but couldn't win the NBA championship with the Royals. Before the 1970-1971 season, Oscar was traded to the Milwaukee Bucks by the team's head coach Bob Cousy.
Oscar Robertson played for The Milwaukee Bucks
SOURCE: Basketball Network
The reason behind his trade was kept a secret, but rumors conveyed that head coach Bob Cousy was jealous of Oscar Robertson getting the crowd's attention. The big O was traded to the Bucks, who had great future players. Robertson paired with Kareem-Abdul-Jabbar, who played as low post, and Oscar ran backcourt. The Bucks improved greatly with that lucrative trade and set their best record that year.
In 1971, Oscar Robertson, with Kareem-Abdul-Jabbar, helped the Bucks win their first NBA championship by dominating the Baltimore Bullets. He recorded 22 points, 7 rebounds, and 7 assists for the Bucks in the 1971 NBA finals. Oscar and Kareem-Abdul-Jabbar became great teammates and helped the Bucks to win 2 division titles in the 1971-1972 and 1972-1973 seasons, but in his final year, Robertson helped the Bucks reach finals and were defeated by Boston Celtics, where The Hondo of NBA, John Joseph Havlicek played.
Robertson Filed A Case Against The NBA
Oscar Robertson's professional basketball career only lasted for 14 years. After big O's retirement, he became the president of the Players Association. Robertson filed an anti-trust lawsuit in 1970, which was settled in 1976 with an agreement for player rights.
The lawsuit also prevented the planned merger between National Basketball Association and with American Basketball Association. When the case settled, the NBA agreed to let players become free agents after leaving the past club, and players could be drafted to their desired club if they passed their debut.
This lawsuit prevented the trade of players among the clubs and valued the players' rights which the clubs dominated before 1976.
Oscar Robertson's Post NBA Life
On April 28, 1980, The big O was entitled to the Naismith Memorial Basketball Hall of fame. When one achieves his goal, he/she is generally regarded as a successful person, but that's just selfish success. After his 14 years of professional career, Oscar Robertson became a humanitarian.
He spends his time helping African-Americans improve their general lifestyle. Robertson also worked as a color commentator on games televised by CBS during the 1974-1975 NBA seasons. A 5-footed bronze statue of Oscar Robertson was erected outside the entrance of the Richard E. Lindner Athletics Center.
Robertson tried to legalize marijuana to treat mental disorders for medicinal purposes, but the U.S. government ultimately defeated the initiative. Peoples forget about other human beings in the process of achieving their goals. Robertson set the example for all the human beings residing on this planet that they should strive to benefit others, not only themselves.