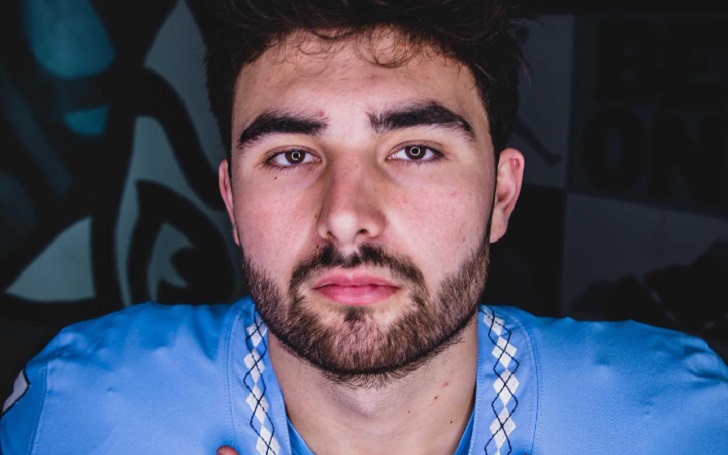 Sam Howell is the latest-generation American footballer that would have been on your favorites list. While in his college days, Howell may have never thought he would be earning millions in the future. But after entering the NFL draft, Howell's income rose, and now, his salary is pretty impressive. There is no shadow of a doubt that he is one of the highest-earning players of his age.
The American football quarterback's NFL career kicked off with the Washington Commanders team. Howell is at the peak point of his career, and his professional football career has just started. So, his wealth will skyrocket in no time but now let's find out everything about his net worth, salary, and career earnings.
Sam Howell's Net Worth Is Estimated To Be $2 Million
After finishing high school and college, Howell began his NFL career. The Washington Commanders drafted him in the 2022 NFL Draft in the 144th overall pick in the fifth round. Howell and the Commanders agreed on a whopping deal of $4,021,600.
Sam Howell in a program organized by TABLE.
SOURCE: Instagram @sam7howell
Taking his career earnings into consideration, we estimate his net worth to be over $2 million. So, his primary source of income comes from his deals with clubs. Before playing in the NFL, Howell may have earned decent cash from sponsorship and endorsement deals.
Howell Has Pretty Impressive Salary at His Team: Contract Details
As said earlier, Howell has an impressive deal with the Washington Commanders of $4,021,600. The six figures contract has a $361,600 signing bonus, providing Howell an average salary of $1,005,400. Likewise, Howell's base salary for the 2023 season is $870,000. Likewise, the deal carries a cap hit of $960,400 and a dead cap value of $271,200.
Sam Howell gives a post-match interview.
SOURCE: Instagram @sam7howell
Howell has just played in a season with the Washington Commanders in the 2022 season. In that season, he took home a total of $1,066,600. Furthermore, Howell has a four-year deal with the Commanders. Not to mention, there is no provision for paying college players, but some sources say college athlete players can earn up to $2.5 million.
Howell's Earnings From Brand Endorsement and Sponsorship Deals
During his college days, Howell didn't make much from his career, but his strong presence on social media helped him earn money from brand endorsement. So, Howell received an offer from Bojangles, an American regional chain of fast food restaurants specializing in cajun-seasoned fried chicken and buttermilk biscuits mainly serving the Southeastern United States.
Sam Howell showing foods from Buffalo Wild Wings.
SOURCE: Instagram @sam7howell
So, Howell has been promoting Bojangles for quite a while now. In the same way, Howell accepted an offer to work with TABLE, a local nonprofit organization focusing on hunger relief and nutrition efforts. When Howell announced his partnership deal in July 2021, it was Howell's first under the NCAA's new rules, which allow college players to profit off of their name.
Sam Howell Career Stats From Junior to NHL
The Waynesville, North Carolina native finished 3rd in ACC record with 92 career passing touchdowns, which is the most ever by an athlete in three or fewer seasons. Furthermore, he is the 507th selection made by Commanders in the Common Draft era (since 1967) and the 79th fifth-round selection in franchise record.
Meanwhile, Howell is the first quarterback drafted by Washington since Dwayne Haskins Jr. in 2019. In his junior year in 2021, Howell began 12 matches and recorded 217 completions for 3,056 yards, 24 touchdowns, and 9 interceptions. Likewise, he added 183 carries for 828 yards and 11 rushing touchdowns.
Sam Howell is taking an award at an event.
SOURCE: Instagram @sam7howell
Due to his amazing performances, Howell was named the Preseason ACC Player of the Year. In his sophomore season, Howell began 12 games, registering 237 completions for 3,587 yards, 30 touchdowns, and 7 interceptions. As a true freshman, Sam began all 13 matches at quarterback and completed 259 passes for 3,641 yards with 38 touchdowns and seven interceptions. Howell set the FBS true freshman record and UNC school history with 38 touchdown passes which is the 3rd-most in a season in ACC history.
Sam Howell Is Successful in His Love Life Just Like His Career
As we know, Howell is doing well in his professional life, and his NHL career is rising. Balancing his football career, Howell has also maintained a happy love life. So, his girlfriend is often one of the most discussed topics among the fans. Howell is a person who keeps his personal matter away from the media, but we know that he is in a romantic relationship with his girlfriend, who goes by the name of Chloe Barbu.
It is unclear when the couple began dating. Sam did not talk to the world about his partner until May 2022, when he transferred a series of Washington Commanders' choice minutes. In the same month, they posted soma snaps on their social media handles.
Sam Howell with his stunning girlfriend, Chloe Barbu.
SOURCE: Instagram @sam7howell
Some online sources report that Howell and his girlfriend are in a long-distance relationship. We can follow them on social media to get more updates about their lifestyle.
AD Here (After Content)