Facts
Father

First Name

Frederick

Last Name

Goings

Birth Name

Birth Country

United States

Famous Name

Date

1973

Ethnicity

Awards

Current City

Profession

Former Lawyer

Famous for

Convicting double-Murder

Started career as

Came to fame after

the 2009 murder of Nova Henry, 24, and Ava

Currently Club

Tatto(s)
Frederick Goings was an American former Lawyer who now is a criminal, and is guilty of sinning his own hands, in the murder of Nova Henry and her infant daughter Ava Curry.
American Justice punished the sinner by sentencing him to life imprisonment in 2009. Nova and the former player Eddy were involved in a secret affair, while he was already married to his wife Patrice Curry.
Frederick Goings was born in the year 1973 and was a former lawyer by profession. Nova Henry was the ex-girlfriend of the former professional NBA player, Eddy Curry with whom she shared a daughter named Ava Curry.
Initially, Goings', attorneys argued that there was a lack of evidence, but later on, the bullet used to murder the victims matched the weapon, which was later found in his car.
Frederick Goings: Man Guilty Of Killing Eddy Curry's Ex
The romantic affair between Frederick Goings and Nova Henry was stated in a news article published by Chicago Tribune. According to the prosecutors, it is confirmed that Nova and Goings were involved in a romantic affair for two years.
Nova Henry and her daughter, Ava Curry were brutally murdered in 2009.
SOURCE: EEW Magazine
Fredrick was a lawyer hired by Nova for the child support payment that Eddy would pay to support his children, it took a chaotic turn when Henry hired a new lawyer and made plans to contest $24,000 in legal fees charged by Goings. After that, Nova and her infant daughter were found brutally murdered by the lawyer.
Nova Henry was born on July 28, 1984, and was 24 years old when she was murdered. Frederick was punished for gunning down Nova Henry and her infant daughter Ava Curry in south Loop town in January 2009.
Eddy Curry's Son: Nova Henry's Son Was Spared Of Murder
Nova was the ex-girlfriend of the former National Basketball Association (NBA) player Eddy Curry and both shared two illegitimate children son, Noha Curry, and a daughter, Ava Curry. According to Yahoo Sports, Noha tried to wake up his murdered mom and was sleeping beside her with blood all over him.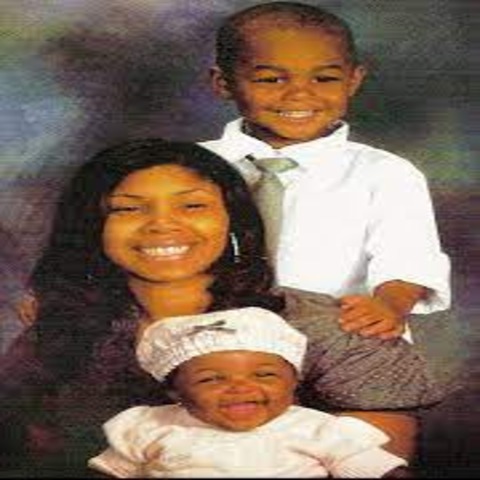 Nova Henry's son Noha Curry was 3 years old when she was murdered
SOURCE: teaservedcold
Nova's son was fortunate enough to live, but his mother and sister were murdered in front of his eyes by the bloodlust hound; Frederick Goings. The 3-year-old was found inside the townhouse and was unharmed.
Later on, Noha stated that Fedrick was responsible for his mother's and sister's murder. After the incident, Noha Curry lived with his biological dad, Eddy Curry and a news article stated that he frequently asked about her mother and was traumatized by his own memory.
Currently, Noha Curry plays basketball under guard position for Bowling Green Falcons Men's Basketball. The fortunate player is active on Twitter, where Noha shares glimpses of his basketball tournaments.
Eddy Curry Net Worth: Where Is Noha Curry's Dad Now?
Eddy Curry is the ex-boyfriend of Nova Henry and is a former professional basketball player who played for Chicago Bulls, New York Knicks, Minnesota Timberwolves, Miami Heat, and the Dallas Mavericks. Curry played with players like Tyson Chandler, Scottie Pippen, and Jalen Rose while he played for Chicago Bulls.
Eddy Curry estimated net worth as of now is $3 million, he earned a total salary of $70 million during his professional career. Many unfortunate events in Curry's life made him lose a huge amount of his net worth. The former basketball player is currently living his life with his wife Patrice Curry, and 7 children.
Eddy's 7 children are successors of his remaining net worth if the net worth last till his death. Curry lost $217,000 on paying up for his mortgages and his own former agent was sweeping a large amount of his net worth.
Read About: Shamar Wright, whose father, Lorenzen Wright was also brutally murdered.
Eddy Curry Wife: Curry's Life After The Murder Of His Ex?
The former NBA player has married two girls, Korie Kellogg, and Patrice Curry. Curry married Korie in 2001 and was divorced the same year. Eddy shared 2 children with Nova with whom he was having a secret affair with, while he was a married man.
Eddy Curry secretly cheated on his second wife Patrice.
SOURCE: Liverampup
The basketball player shared a son named Eddy Cury III with his first wife Korie and 5 children with Patrice. The 5 children were named Reiganna Curry, Reign Curry, Reigan Curry, Reidan Curry, and Brandi Curry.
Even though, Eddy's secret relationship with Nova was revealed after her murder his wife Patrice didn't divorce him. After the news, Patrice temporarily kicked out her husband Eddy out of the house.
Curry was guilty of his doing and was depressed which destroyed his basketball career, but after some time Patrice forgave him and welcomed his son Noha Curry into her family.